Multiple tips led to shooting suspect arrest
By Brandi Makuski
Alec Varney was on the loose for about seven hours before police caught up with him—thanks to multiple tips from local residents, according to Sheriff Mike Lukas.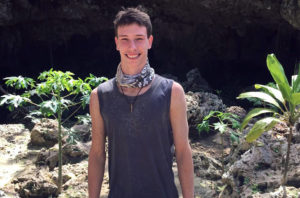 Varney, 18, is the only suspect in an early morning incident that left two people shot and another with minor stab wounds at a home on the 3800 block of Bluebird Dr. in the Town of Plover. A 911-caller reported gunshots at 4:49 a.m. Police arrived within moments, but Varney had already fled the scene.
Once word went out to media outlets that Varney was wanted, Lukas said, tips started coming into Portage Co. dispatchers.
Multiple witnesses reported seeing Varney shortly after noon near Airline Rd. and Zblewski Dr. in Plover, not far from Plover-Whiting Elementary School.
"We had calls all day on this guy," Lukas said. "But then we had four-to-six callers all at once who said they saw him in the same area, so we got officers right over there."
Patrol officers from Portage Co., Plover and Stevens Point spotted Varney's vehicle on Airport Rd. and followed him until enough officers were present to conduct a high-risk traffic stop, Lukas said. With about 10 officers nearby—some who blocked off nearby streets for public safety—Varney was pulled over and taken into custody without incident.
Lukas said investigators were still conducting an inventory of Varney's 2005 Honda CRV Thursday afternoon. When asked if the gun used to shoot the two victims was found in the vehicle, Lukas declined to comment.
Varney reportedly shot two male companions during an argument at a social gathering inside the Bluebird Dr. home, Lukas said. A third person in the home, whose relationship to Varney has not been released, received minor stab wounds.
One of the shooting victims and the stabbing victim have been released from St. Michael's Hospital. The third victim is being treated for serious, but non-life-threatening injuries, and Lukas said "he probably won't be released for awhile."
Lukas said he believes alcohol was a factor in the shooting incident, but few other details were immediately available.
"I expect he'll be interviewed throughout much of the night," Lukas said.
Varney's court appearance was not immediately scheduled.
More as we have it.