Harold E. Stueber age 95, of Plover, passed away peacefully on Friday, April 23, 2021, at his home under the care of Heartland Hospice.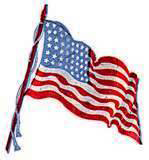 Private family services will be held.
Harold was born November 15, 1925, in Watertown, the son of Otto and Hattie (Kelm) Stueber. He insisted in the United States Army in 1946 at Ft. Sheridan, Ill. He served his country as a TEC 5 and earned the Army Occupation Medal and the World War II Victory Medal. He spent time in the Motor Pool in Japan.
After his honorable discharge in 1947, Harold returned to the Watertown area and be began a career as a mechanic. Harold was a born mechanic, able to fix most anything. He married Marie Kohlschmidt on February 5, 1955, in West Bend. The couple moved to the Town of Linwood in 1973, to Phelps in 1999, and have resided in Plover since 2012. He completed his working career at Basic American Foods, and then Oreida, retiring in 1990.
He is survived by his wife Marie; three children: Gordon (Gayla) Stueber, Alexandria, VA; Sue Ann Foss, Osceola, Wis.; Joel (Cindy) Stueber, Thief River Falls, Minn. Five grandchildren: Elizabeth, Dustin, Ryan, James, David, and four great-grandchildren. He was preceded in death by his parents, three brothers, his sister, and grandson Christopher.
The family wishes to thank Heartland Hospice for the loving help and care you provided. Harold always looked forward to your visits.
Online condolences may be sent by visiting www.shudafuneral.com