Wilbern "Willie" C. Kratzke, 92
Wilbern "Willie" C. Kratzke, age 92, residing at the Homme Home CBRF in Wittenberg, Wis., met his Lord, his loving wife Phyllis, and many loved ones on Tuesday evening, Feb. 11, 2020. What a joy for him!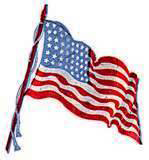 Willie was born on October 17, 1927, in Cleveland, ND as the son of Herbert and Louise (Bohlig) Kratzke. When Willie was 10 years old his family moved to Clintonville, Wis., where he attended Clintonville High School.
Willie left high school early at the age of 17 to serve his country in the United States Navy. He proudly served from September of 1945 until October of 1948 with much time spent aboard the USS LSM 380.
Willie was united in marriage to Phyllis Kolosso on April 7, 1951, at St. Peter's Lutheran Church in Big Falls, Wis. Together they raised their family in Chilton, Plover, and the Tigerton area.
Willie was a member of St. Martin Lutheran Church in Chilton, Divine Word Lutheran in Plover, and was a current member at St. John's Lutheran in Tigerton. He served where needed whether it be serving on boards or using his mechanical skills. He loved his Lord and had a strong faith. Together with Phyllis, they raised their family showing them by example how to put God first. They taught their children an excellent work ethic and also how to have fun. The family worked together and played together.
Willie was a people person and often the life of the party. He always had a smile and a joke or story to tell. His hearty laughter was contagious! The Kratzke home was open to all. Over the years many dear friends were made. Many of them became family and remain close to this day. Willie was a gifted mechanic and inventor. He designed and created many tools & items during his working career and in retirement.
Willie was an avid sportsman. He enjoyed trapping as a young boy and as a teenager supplemented his family income by selling his pelts. He averaged at least one buck per year and there wasn't a fish he couldn't catch. In later 2016 Willie moved to the Homme Home CBRF. There he enlarged his heart by adding more loved ones to his life. He added many friends! The "girls" who lovingly served the residents became like family to him. His attitude on life can be summed up using his own words, "Some days are good and some days are…BETTER!"
Survivors include his children: Kathy (Robert) Kleinhans, New Holstein; Steven (Kristine) Kratzke, Stevens Point; Neal Kratzke, Tigerton; Karlene (Ken) Ditter, Fond du Lac; David (Sandy) Kratzke, Plover; Daniel (Gail) Kratzkel; and Paul (Natalie) Kratzke, Wittenberg, grandchildren: Kevin Kleinhans, Kari Jo (Martin) Grant, Sara Ann (Matt) Suwalski, Heidi Lou (James) Radish, Eric (Patty) Kleinhans, Brian (Danielle) Kratzke, Tom Kratzke, Andrea Foster, Ashley Kratzke, Jenny (Rich) Rupp, Jill (Eric) Ploeckelman, Katie (Craig) Schuenemann, Nick Kratzke, Luke Kratzke, Elizabeth (Andy) Twietmeyer, Nicole (Luke) Resch, Joshua Kratzke, and Molly, Bradley, and Matthew Kratzke; great-grandchildren: Aidan, George, Stuart, Logan, Gavin, Braden, Owen, Brycen, Blake, William, Madison, Lincoln, Olivia, Serena, Ryan, Brooke, Harper, Brylee, Megan, Lexi, Braxton, Jane, Eve, Harvey, and Hank; great-great-grandchildren: Mason and Ava; and sisters-in-law: Esther "Mae" Heling, Shawano, Shirley Buch, Neenah; and Darlene (Harold) Schreiber, Shawano.
Wilbern was preceded in death by his parents, his wife Phyllis in 2015, and sisters; Anna (Gerald) Schulz, Louise (Thomas) Ellefsen, and an infant sister.
Funeral services will be held Saturday, February 15, 2020, at 11 a.m. at St. John's Lutheran Church, 502 Cedar Street, Tigerton with Rev. Dean Suehring officiating. Interment will take place at Big Falls Cemetery in Big Falls. Friends may call at the church on Saturday from 9 a.m. until the time of the service.
The Eberhardt-Stevenson Funeral Home & Crematory of Marion is assisting his family, www.eberhardtstevenson.com.
In lieu of flowers, memorials would be appreciated for St. John's Lutheran Church.
The words "special thanks" don't express the deep love & gratitude we feel towards the entire staff at Homme Home CBRF. Thank you to absolutely every one of you. There are some of you that were very dear & special to Dad. You know who you are. God Bless you all!