Sean Casey, age 62 of Amherst, Wis., passed away on Saturday, November 19, 2022.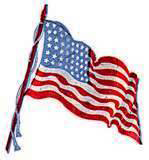 He was born on December 7, 1959, the son of Patrick and Shirley (née Lewis) Casey in St. Paul, Minn. He joined the United States Air Force in 1979 and was honorable discharged in 1983.
Sean married Sarah Borchardt in 1985, and they were blessed with three children. They later divorced.
Sean worked maintenance at the University of Wisconsin-Stevens Point, retiring in August of 2022. He enjoyed hunting, fishing, and being outdoors.
Sean is survived by his children, Devlin Casey of Amherst; Gwen Davis of Waukesha, Wis.; Rafferty Casey of Amherst; his parents, Patrick (Shirley) Casey of Amherst Junction; brothers, Patrick (DeDe) Casey of Amherst; Jay (Nancy) Casey of Stevens Point; Tom (Lisa) Casey of Briggsville, Wis.; faithful companion, Mickey; also many nieces, nephews, other relatives, and friends.
Visitation only will be held from 3-7 p.m. on Friday, November 25, 2022, at Jungers-Holly Funeral Home, 262 S. Main St. in Amherst. Military Honors will follow at 7 p.m. at Jungers-Holly Funeral Home.