Dr. James R. Koehl, age 89, died on Tuesday, November 15, 2022, at Dimensions Living Stevens Point.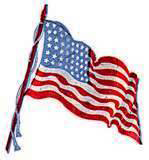 Jim was born on November 26, 1932, to Edward and Gladys (née Gallagher) Koehl. He recalled enjoying times swimming and sledding at Iverson Park and having many neighborhood jobs shoveling snow, delivering newspapers, and cutting lawns, as a boy. His parents instilled in him the importance of education and hard work to achieve one's goals.
Jim attended St. Stephen Catholic School and P.J. Jacobs High School, where he participated in track and basketball, and graduated in 1950. During his high school years, he set his sights on pursuing a career as a dentist and had always envisioned being self-employed.
Jim graduated in 1956 from Marquette University School of Dentistry. Following graduation, he served two years in the U.S. Air Force as a dental officer at duty stations in Iceland and Pennsylvania. It was during his time in the Air Force that he had the great fortune to meet and marry Elsie Prais (Peter and Agnes) of Stevens Point. They were married in 1957.
Following his discharge from the military, Jim and Elsie returned to Stevens Point and opened a dental office on Strongs Ave. in the southside business district in 1958. He practiced at that location throughout his career. Jim was a lifelong member of the Stevens Point Elks Club and the Knights of Columbus. In his dental profession, he served on several Wisconsin State Dental committees.
Jim and Elsie raised their family of five children; Mark, Paul, Steve, Mike, and Jane. They were active supporters of their children, giving of their time at many events with St. Stephen Parish, Pacelli High School, and various sports and civic organizations.
In 1968 Jim and Elsie purchased a cottage on the Waupaca Chain O' Lakes, where their family enjoyed many summers and made wonderful longtime friends. Jim and his family's lives changed abruptly when Elsie died in 1983.
In 1984 Jim married Marcia Peterson (Hub and Betty Moore) of Waupaca. They had two children, Andy and Jenny, and a stepdaughter, Gretchen. Jim and Marcia enjoyed attending their kids' many activities, traveling, and attending sporting events.
Jim retired in 1991 which allowed their family to spend some winters in Arizona and summers at the lake. The couple divorced in 1999.
In 2007 Jim married Arlene (Shulfer) Domaszek. They spent many wonderful years together, living on Lake Emily and following the sports and activities of Arlene's grandchildren in Amherst. They traveled a great deal, with highlights being trips to China and the Holy Land.
Besides attending many Packer and UW Badger sports events over the years, Jim and Arlene also became loyal supporters of UWSP sports, often traveling to away games to cheer for the Pointers in basketball, hockey, and volleyball.
In retirement, Jim enjoyed daily visits to the Stevens Point YMCA, where he exercised a bit and chatted with one and all a great deal. Jim was a member of the Stevens Point Curling Club, competing in bonspiels around the state and making many new friends along the way.
Jim enjoyed being an active volunteer. In the aftermath of Hurricane Katrina in 2005, he traveled with the Red Cross to provide aid to the storm victims. Locally, Jim delivered for Meals on Wheels, provided rides for those needing transportation to the Lincoln Center, and served as a reading tutor for the United Way Learn for Life Program in local elementary schools.
Jim had a rich and full life. He was extremely proud of the accomplishments of all of his children and grandchildren.
He is survived and loved by his wife Arlene, his children Mark (fiancée Jessica Schwantes) of Waunakee, Paul (Sue) of Custer, Steve (Sara Stiefvater) of Germantown, Mike (Jennifer) of Orono Minn., Jane (partner Eric Cowan) of Grasonville MD, Andrew (Erica) of Schofield, Jennifer of Boston Mass., his former daughter-in-law Jean Koehl of Appleton, and stepdaughter Gretchen Peterson of Neenah.
He is further survived by 13 grandchildren and seven great-grandchildren and his wife Arlene's extended family. Jim's entire family would like to sincerely thank all of those at Dimensions Living and St. Croix Hospice who provided such loving care, compassion, and comfort to him throughout this journey.
A private family Funeral Mass was held at St. Stephen Catholic Church, followed by burial in the St. Joseph Catholic Cemetery.
Rev. Jeffrey Hennes officiated. The Pisarski Funeral Home was honored to assist the family during this time. A celebration of life will be held at a later date for extended family and friends. For online condolences please visit www.pisarskifuneralhome.com
The family asks that any memorials in honor of Jim be made to St. Stephen Parish, the Stevens Point YMCA, or Meals on Wheels of Stevens Point.