Deacon Hugh Dyson Walker, Ph.D.
Deacon Hugh Dyson Walker, Ph.D., passed to be with his Lord on Monday, January 25, 2021.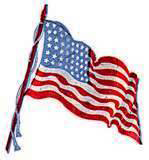 A Mass of Christian Burial for Deacon Hugh will be held at 11 a.m. on Thursday, January 28, 2021, at Holy Spirit Catholic Church. Visitation at the church will be from 10 a.m. Thursday until the Mass. Burial will be in the spring at Guardian Angel Cemetery, with full military honors.
Hugh (also known as Dyson) was born in Plymouth, NH, on February 21, 1934 son of Hubert and Lena May (Bosence) Walker. He grew up in Nashua, NH, attended local schools and graduated from Nashua High School in 1952, where he was active in band, including All-State Band, French Club, sports writing, the basketball team, and the golf team. He loved snowshoeing, skating, swimming, and golf.
He attended the University of New Hampshire where he received his BA degree in history in 1956. He was a member of the Freshman basketball team, Freshman football team, the 1954 Yankee Conference Champion football team, and the 1955 football team. He was also a member of the 1956 Lacrosse team and a member of Kappa Sigma Fraternity.
After college, he graduated from Naval Officers Candidate School, Newport R.I., Class XXVII, and was commissioned Ensign, U.S.N.R. He served aboard the destroyer USS Marshall, DD 676, including a tour of duty to East Asia as Damage Control Officer and later as Chief Engineer. He was honorably discharged in August 1958.
In 1957 he was married to Sandra Ann Peary of Weirs Beach, NH In the following years, they lived in Westwood Village, Cali., where he was a graduate student in history at UCLA, and she was employed by the UCLA Antibiotic Research Laboratory, working on some of the first Staphylococcus antibiotic research in the country. Following his MA degree and teaching assistantship in History, and language studies in Chinese and Japanese at UCLA, he undertook graduate studies in Chinese at Yale.
The couple moved to Tokyo, Japan in 1962, where he was a professor of History and Chinese Language in the Far East Division of the University of Maryland, and she studied Japanese Flower arranging and became a licensed teacher in the Sogetsu Ikebana School.
In 1965, they moved to Stevens Point, where he was appointed Assistant Professor of History, at the University of Wisconsin-Stevens Point, with the charge from President Albertson to "develop Asian Studies" at UWSP. In the next five years, 37 courses on Asia in 8 departments were developed and a Minor in Asian Studies was offered.
Hugh received his Ph.D. in History from UCLA in 1972, and also taught Chinese language at UWSP from 1976 to 2000; he continued to teach several Asian History courses until his retirement as Professor Emeritus in History and Chinese in 2005. Teaching was his life.
In 1983, he was ordained as a permanent deacon in the Roman Catholic Church, one of the first class of deacons ordained in the Diocese of La Crosse. He was given the status of Senior Deacon in 2005 and continued to function on a limited basis until his death.
He had a God-given gift of languages–he was fluent in Chinese, Japanese, Korean, and Vietnamese, the first 3 of which he also taught, in addition to French and German; and semi-fluent in Russian, Italian, with reading knowledge in New Testament Greek and some Mongolian. At the invitation of the Chinese government, he was invited to give a paper in Beijing, to be orated in Korean, which he did, and received many compliments from the Korean scholars who attended.
In 2010, he returned to part-time teaching, volunteering to teach Chinese language classes at Pacelli Catholic High School in Stevens Point.
He is survived by his wife Sandra of 63 years, and their children: Christopher (Lynn) Walker of Stevens Point, Sarah (Shawn) Hagedon of Plover, Gregory (Laura) Walker of Benbrook, Texas, and Anne (James) Hassett of Kenosha, Wis.; nine grandchildren; eight great-grandchildren; and nine nieces and nephews.
He was predeceased by his parents, his brother James H. (Blanche) Walker, and son Andrew (Milissa) Walker.
Online condolences can be made by visiting www.shudafuneral.com