Bill Matre passed away Saturday, May 1, 2021, at the age of 93. He was born in Cincinnati, OH, a son of the late Oscar and Rose (Boeck) Matre.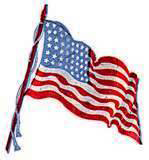 He was retired from Sentry Insurance in 1989 after a 34-year career that included working in Underwriting, Mass Merchandising, and International Operations.
Bill was a WWII veteran, serving as a US Navy pilot.
On September 22, 1951, he was united in marriage to Ruth Haarmann at St. Clement Church in St. Bernard, OH.
He was a member of St. Bronislava Parish and the Stevens Point Curling Club.
He enjoyed woodworking, golf, international and domestic travel, watching the Packers, and community involvement through volunteering. He cherished texting and FaceTime with his three wonderful grandchildren.
He is survived by; his children, Bev (John Maskel) Matre, Gary Matre, Dave (Chris) Matre, and Steve Matre; his grandchildren, Megan, Emily, and Kyle Matre; sisters-in-law, Judy Matre, and Margie Haarmann; along with numerous other relatives and friends.
Bill was preceded in death by; his beloved wife Ruth Matre of 53 years, on April 16, 2005; Sister Ginny Brotherton; Brother Ron Matre; Sisters-in-law Rita Speed and Lu McCaffrey; Brothers-in-law Bill Brotherton, Walt Speed, Mac McCaffrey, and Paul Haarmann.
The family would like to thank all of those at Brookdale/Dimensions Living Stevens Point, for the excellent care and support they provided over the past 3 years while Bill lived in assisted living.
In lieu of flowers, memorials may be directed to Never Forgotten Honor Flight: 225780 Rib Mountain Drive #234, Wausau, WI 54401 or online donations at, https://neverforgottenhonorflight.com/donate/
A Mass of Christian Burial will be at St. Bronislava Catholic Church, 3200 Plover Rd, Plover, Wis., 54467 at 10:30 a.m. on Friday, May 7, 2021, with Rev. Brandon Guenther presiding.
Family and friends are invited to a visitation at the Pisarski Community Funeral Home, 2911 Plover Rd, Plover, WI 54467, from 9-10:15 a.m. on Friday, May 7, 2021.
Masks and social distancing will be required at both the funeral home and church. The Pisarski Community Funeral Home of Plover is honored to be serving the family. For online condolences please visit www.pisarskifuneralhome.com.