Roger G. Trzebiatowski, 65
Roger Gilbert Trzebiatowski, 65, died March 28, 2019, in Loveland, Colo., following complications from surgery.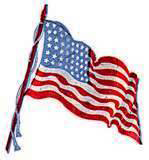 Roger was born Jan. 29, 1954. He served in the United States Air Force during the Vietnam War.
He was active in city politics and served Stevens Point as an alderman in the 7th District from 2005-2015. Following his retirement, Roger and his wife, Sandra, moved to Colorado.
This obituary will be updated