Henry "Hank" Michael Wierzba, 87
Henry "Hank" Michael Wierzba, age 87 of Rosholt, passed away peacefully at home holding his wife's hand, on November 17, 2023, after a short battle with cancer.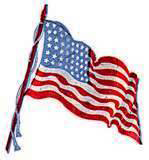 Hank was born on his family's farm on July 15, 1936, to Stephen and Lucille (née Jelinski) Wierzba. Growing up on the farm taught Hank the value of hard work and patience. Hank attended area grade schools and P.J. Jacobs High School, later earning his GED in the army.
Hank was drafted into the army and proudly served from October 1959 to February 1962. He was stationed on the island of Okinawa after basic training. Hank was honorably discharged in 1962.
After his service to our country, Hank worked for the Portage County Highway Department until retirement.
Once he returned home from service, Hank met Alice Kozikowski and the two were married on April 24, 1965. Together the couple was blessed with three daughters, Rebecca (David) Lepak, Rosholt, Roxanne (Corky) Filtz, Shantytown, and Sara (Kurt) Basinski, Rosholt.
In his younger years, Hank loved fishing, hunting and trapping. He harvested 49 bucks in his lifetime and was hoping to bag that 50th. He hunted until he was 85 years old but just couldn't get number 50. His love of the outdoors rubbed off on his daughters who continue to love being in the woods.
Hank also enjoyed playing cards, watching the wildlife that would visit his yard, watching old westerns and rarely missed a Packer, Badger or Brewer game on TV.
Most important to Hank was family. He loved when he could visit with his grandchildren and great-grandchildren. His face would light up the room when the "littles" would come to visit. He loved the houseful of company during the holidays.
Hank is survived by his wife Alice and his three daughters and sons-in-law. In addition, survivors include his grandchildren and great grandchildren: Scott (Andrea) Bembenek and Alina, Cassie (Dan) Borski and Elenie, Mavrie and Boone, Clayton Filtz, Zachary Lepak and Alex Basinski. Surviving brothers are Bill, Larry, Jack (Marilyn), Don (Arlene) and Mike Wierzba. Sisters Delores Wrycza and Darlene (Bill) Phillip. Surviving in-laws include Agnes Milanowski, Gladys Kluck, Norbert (Judy) Kozikowski, Gayle Wierzba and Charlotte Wierzba. He is also survived by many nieces and nephews.
Hank was predeceased by his parents, Steve and Lucille Wierzba, his in-laws, Johanna and Ambrose Kozikowski, and his brothers Albert and Robert.
A Mass of Christian Burial for Henry will be held at 11 a.m. on Monday, Nov. 27, 2023, at St. Mary Immaculate Conception Church 7176 Esker Rd., Custer. Rev Mark Miller will officiate. Visitation on Monday from 9 a.m. until time of service at the church. Full military honors will follow after the mass at Sacred Heart Parish Cemetery.
Pisarski Funeral Homes are honored to be serving the family. For online condolences please visit www.pisarskifuneralhome.com.