Wyman G. Schmidt, age 87 of Stevens Point, passed away peacefully Wednesday, August 28, 2019, at Saint Michael's Hospital.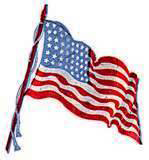 A Mass of Christian Burial for Wyman will be held on Wednesday, September 4, 2019, at 11 a.m. at St. Bronislava Catholic Church. Rev. Edward Shuttleworth will officiate. Friends and family will gather to share memories from 9:30 a.m. Wednesday until the time of services at the church. Full military honors will be held for Wyman after Mass. Burial will be in the Guardian Angel Cemetery.
Wyman was born July 15, 1932, in Stevens Point, the son of Walter and Florence (Hess) Schmidt. He graduated from P.J. Jacobs High School in 1950 and attended UWSP.
Wyman married Shirley Kubisiak on August 8, 1953, at St. Stanislaus Catholic Church. He entered the United States Army on September 23, 1953, in Milwaukee. Wyman earned the National Defense Service Medal and served as squad leader at Ft. Benning. After his honorable discharge on September 22, 1955, the couple settled in Stevens Point and raised their family.
Wyman was a CPA with Timm, Schmidt, and Company. He was an avid fisherman, downhill skier, private pilot, and competed in curling for many years. He loved camping and the time they spent together especially at the family cabin.
He was a member of several civic groups including the Lions Club, Moose Club, Kiwanis, and the American Legion in Stevens Point.
He is survived by his three children: Bill (Anya) Schmidt, Houston, Texas, Brad Schmidt, Rochester, Minn., Deidre (Michael) and Schmidt-Brady, Amherst; five grandchildren: Garrett, Cameron, Rebecca, Morgan, and Alexey; three great-grandchildren: Samantha, Mason, and Taylor. His sister: Susan of Fond du Lac.
He was preceded in death by his wife, parents, and his daughter-in-law Michele.
Online condolences may be sent by visiting www.shudafuneral.com.