William H. Doxrude age 82, went to be with his Lord and Savior on October 17, 2022, at the Stevens Point Health Services in Stevens Point with his family by his side. Bill was born on April 24, 1940, to the late Islo and Lillian (Thoe) Doxrude in Iola, Wis.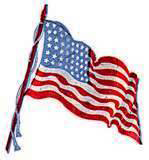 He graduated from Iola High School. He enlisted in the United States Navy on November 21, 1958. Bill served on the U.S.S. Midway for two years. He graduated from the Naval Air Technical Command in Jacksonville, Fla. Upon graduation, Bill became part of the flight crew on the PTV 7 Neptune, an Anti-Submarine Warfare Airplane. His enlistment was extended due to the Cuban missile crisis at Guantanamo Bay. He was honorably discharged on December 4, 1962.
Bill attended Davenport Barber College and was an apprentice Barber in DeWitt, Iowa.
He married Janet Kolden on June 25, 1966, at Our Saviors Lutheran Church in Iola. After the marriage, the couple moved to DeWitt. In January of 1967, Bill accepted a position as a Police Officer with the Stevens Point Police Department. After one year, he attended the Wisconsin State Patrol Academy. He served for two years in the Black River Falls area. In May of 1971, he returned to the Stevens Point Police Department and served until his retirement in 1989.
They have two children, Timothy Doxrude and Susan Parry, and three grandchildren, Abigail and Cole Doxrude and Alexa Parry. Bill is survived by his brothers, Larry (Sue) of Plover and Keith (Lisa) of Oshkosh. Nephew David Doxrude, nieces Jenna Doxrude, Holly Doxrude, and Katie ( Brian) Sapp. Bill was a wonderful husband, father, and grandpa. He loved to tell stories of Iola as a boy, and also his funny jokes.
He loved fishing, hunting, and trapping with family and friends. He was an excellent marksman and sharpshooter in the police department with many trophies.
He escorted many dignitaries including a vice president and a president over the years. A very special event for Bill was to attend the dedication of the U.S.S. Midway in San Diego, Cali., with the ship's crew, his squadron, and families. It is now open to the public. Bill enjoyed the Packers and Badgers. He was privileged to attend some Packer games years ago.
Bill and Janet attended every grandparent day at McDill school for their three grandkids. He loved to sit and tell them stories when he was younger. Bill felt blessed to be part of Woodlands Church, where some great friendships were made.
Services for Bill will be held on Tuesday, Oct. 25, at 11 a.m. at Woodlands Church, 190 Hoover Ave., Plover. Visitation is on Tuesday from 9 a.m. until the time of service at the church. Full military honors will follow the service at the church.
Pisarski Funeral Homes are honored to be serving the family. For Online condolences please visit www.pisarskifuneralhome.com.