William "Bill" Jajewski, 89
William "Bill" Jajewski, age 89, of Stevens Point, passed away after a six-month battle from colon surgery, under the care of Heartland Hospice and Marshfield Hospital.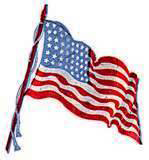 Bill was born in Stevens Point on May 16, 1931, to Martin and Katherine (Rekas) Jajewski. He attended St. Bronislva Grade School and graduated from P.J. Jacobs High School. He enrolled in business classes at UWSP.
Bill entered the United States Army on October 3, 1953, at Ft. Riley, Kansas. He served his country at SGT and earned the National Defense Service Medal and the Korean Service Medal. He was honorably discharged in September of 1955 from Wolters AFB in Mineral Wells, Texas.
Bill was married to Bernice Jajewski and later divorced. Bill was the father of Mark Jajewski and Marcia Jenks. He worked in the family business, Jays Beer and Soda Distributing Co. in Stevens Point. After he retired he worked at Charlies Liquor Store in Stevens Point.
Bill belonged to the Elk's Club #641 for 57 years. He was also a charter member of the Stevens Point Lion's Club for 54 years. Bill was on the bowling committee for over 40 years, checking out bowling alleys that would be good for Lion's bowling tournaments. Bill was District Governor for 27-CL Lion's Club in 1990-1991, and he was also a member of the AMVETS and VFW.
Bill was very honored when P.J. Jacob's Junior High School sponsored his trip on "The Never Forgotten Honor Flight XIX" in 2015.
Bill loved to go fishing in Boulder Junction and loved to eat his catch. But, he never cleaned a fish. He loved watching Jeopardy and Old Westerns. He had a great memory and was a big Vikings Football Fan and loved watching with his best friend Butch Lind. He also traveled to many countries.
Bill is survived by his Fiancé' of 18 years Georgia Gountanis Lutz. He is also survived by his brother, Jim of Seattle, Tom of Arkansas, his brother-in-law Dennis Rybicke of Fort Atkinson. He is also survived by his grandchildren: Courtney Miller and Robby Jenks of Denver, along with his extended family Bill and Lora, Dan and Renata, and Judith Lutz and 10 grandchildren who called him "YaYa," his special friends Oakley Voss of West Bend; Dave and Debi Lutz; Fredi and Sarah Torres of Fremont.
Bill was preceded in death by his son, Mark, and his daughter Marcia Jenks. His sisters, Gerry Rybicki and Ruth Touey as well as his parents, Martin and Katherine.
Bill was a very loving and honest person. We would like to thank Doctors Angela Rhode, and Dr. Terri Hahn from Ascension St Michael's Hospital, and Dr. Soskos of Marshfield Hospital along with all the staff of Heartland Hospice for the special care that was given.
Funeral Services for Bill will be held at 1:45 p.m. on Thursday, May 6, 2021, at the Shuda Funeral Chapel, Stevens Point. Full Military Honors will follow.
Friends and family may gather to share memories from 1 p.m. until the time of services on Thursday at Shuda's.
Online condolences may be sent by visiting www.shudafuneral.com.