Ward K. Wolff, 77, of Stevens Point, Wisconsin, passed away peacefully with his devoted wife by his side on Thursday, September 29, 2022, at Living Oaks Assisted Living, Iola, Wisconsin, under the care of Heartland Hospice.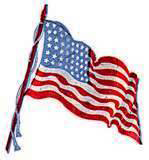 Ward was born on September 6, 1945, in Oshkosh. His family later moved to Belleville, Wisconsin, where he helped alongside his siblings on the family's poultry farm, Bellefontaine Farms. It was here that he learned the lessons of hard work and perseverance.
In 1962, at the age of 17, Ward enlisted in the United States Army. While stationed in Germany, he was promoted to the rank of sergeant, where his duty was to safeguard a Hawk Missile Battery. Ward was honorably discharged on September 2, 1965. His time in the service was something he spoke of often and with great pride. He went back to visit his army base in Germany several times. He had one more trip planned for 2023, which unfortunately had to be canceled when he became ill. He often said the army was just what he needed to "straighten him out."
Upon returning from the service, he settled in Stevens Point with his aunt and uncle, Clarence and Grace Ward. It was here that he met the love of his life, his wife, Ramona (Suski). He always said, "She was the most beautiful woman he'd ever seen." They were married on September 16, 1967, at St. Mary's of Mount Carmel in Amherst.
Ward attended V.T.A. School (now Mid-State Technical College) in 1966 and UWSP in 1967 for Accounting. From 1967-1969 he became a bank loan officer and then Vice President of Loans & Management at the Bank of Plover. In 1976 he graduated from the Wisconsin School of Real Estate and Graduate School of Banking, UW Madison. He became a licensed real estate Broker in 1976.
In 1979, Ward purchased one of the first Century 21 franchises in Wisconsin which operated as Century 21 Golden Sands Realty, Inc. He attended the Century 21 International Academy for Real Estate Management, National Association of Independent Appraisers, and Residential Real Estate Course. He has been a member of the Wisconsin Realtors Honor Society since 1981.
Ward went on to receive several real estate accreditations including his GRI in 1984 (Graduate, Realtors Institute), his CRS in 1986 (Certified Residential Specialist), and his CRB in 1989 (Certified Real Estate Brokerage Manager). He was a member of the national, state, and Stevens Point Association of Realtors; Multiple Listing Service of Stevens Point, and the Realtors National Marketing Institute. In May of 1999, Ward merged his office with what is now First Weber Realtors, Stevens Point, to continue his career.
His business achievements include:
1981-82 President, Century 21 North Central WI Brokers
1983   President, Stevens Point Board of Realtors
1987    Realtor of the Year – Stevens Point Board of Realtors
1987-88 President, Stevens Point Multiple Listing Service
1989 Wisconsin Life Member -WRA/ – R-PAC
2017  Senior Executive Associate
2019  Realtor Emeritus Award – 40+ years
2019  President's Award from Portage County Business Council
The Stevens Point community benefited from his involvement as a board member for the Portage County Business Council, The Green Circle Trail, and the Plover-Whiting and Amherst Lions Club. He was generous with his time and enjoyed socializing and gathering with the individuals in these organizations.
Ward held all of these achievements with great honor. He was recently quoted as saying, "Not too bad for a kid from the farm with one year of college." He was a driven man. His encouragement to others was constant. Many in this community were the recipient of his warm smile and a firm handshake. His mottos were: "If I can do it, you can too; never give up; don't take no for an answer, and don't sweat the small stuff."
In his later years, his colleagues looked to him for advice and counsel. He never complained and was happy to oblige.
Ward and his wife, Ramona, have enjoyed travels all over the world. They have been partners in business, managing their multiple rental properties, as well as raising their three children. He often said she was the glue that held their family together. They took their marriage vows seriously and were tested in the end, "In sickness and in health, until death do us part."
He enjoyed reading, hunting, and riding his horse, Bill. But most of all, he enjoyed spending time with the ones he loved the most, his family.
His children, Brian, Julie and Brenda will miss him terribly. He was a constant in their lives. No matter how busy he was, it was no surprise to them to receive a quick text at the end of his day, asking how their day was or just a call to chat. He was always interested in what was going on in their lives. Ward also liked to give advice, some well-received and some not. But as the head of his family, he somehow felt it was his duty to guide and direct, even when his children became adults. We are all better for it.
He was quick to give encouragement and compliments to his children, their significant others, and his grandchildren—always being their biggest fan. His generosity was overwhelming, not only to his family, but to many community members, businesses, and the families he worked with.
He loved his three grandsons, Samuel, Simon, and Solomon, with all his heart. He considered them his legacy. He would often stop by after a long day of work, still dressed in his business clothes, to play catch with them in the backyard or make a special date to take them fishing to Lake Pacawa. He showed them that hard work pays off and to pick something they love as a career.
Ward never retired. He was still working 10 hours a day, seven days a week when he was diagnosed with stage 4 prostate cancer just two months ago. He must have been asked a thousand times when he was going to retire and his response was always the same. "Why retire when you do what you love?"
He loved being a Realtor. He loved helping families find their forever homes and businesses find the perfect space to help them succeed—often working the most creative deals to make it happen. His mind was like a steel trap. He was often asked, "Aren't you going to write that down?" His response was always the same. He would point to his head and say, "Nope, it's all up here," and it was.
Ward is survived by his wife of 55 years, Ramona Wolff of Stevens Point. His children, Brian Wolff (Patrick) of Oregon, Wis.; Julie Wolff (Megan) of Oshkosh; and Brenda Murray (Joshua) of Stevens Point; his grandsons, Simon, and Solomon Murray; his sister, Judy Prazak (Joe) of Madison; a niece, Carol Tefft (Brian) of Marietta, Georgia; brothers Ken Bahr (Kim) of Oshkosh, Gary Bahr (Dawn) of Belleville, and Greg Wolff (Betty) of Belleville—as well as many cousins, nieces, and nephews.
He was preceded in death by his father and mother, Ellward and Gertrude Wolff; his brother, Wayne Bahr; uncle and aunt, Clarence and Grace Ward; in-laws, Ed and Mary Suski; and beloved grandson, Samuel Murray.
Pisarski Funeral Home is assisting the family with private arrangements and burial to be held for the immediate family. A Celebration of Life will be held at a later date for the public. In lieu of flowers, a scholarship fund will be established in Ward's name for business students at Mid-State Technical College.
For online condolences please visit www.pisarskifuneralhome.com.
The family wishes to thank Heartland Hospice and all the staff at Living Oaks Assisted Living. Your kindness and expertise were invaluable.
Ward would want nothing more than for us to absorb his positive outlook and generosity and spread it wherever we go. That would be the biggest compliment you could give to his well-lived life. His example calls us all to be and do more.