Timothy J. Yonash, 67, of Stevens Point, died peacefully on Thursday, July 28, 2022, at Aspirus Wausau Hospital surrounded by his loving family, with Irish music playing in the background, after spending the day listening to phone calls from so many loved ones.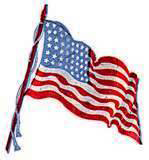 Tim was born on February 6, 1955, in Stevens Point at St. Michael's Hospital, the son of the late Thomas F. Yonash and Honora T. (McLoughlin) Yonash. He graduated from Fort Atkinson High School in Fort Atkinson, Wisconsin.
He married Lori Weber on February 3, 1990, at St. Joseph's Convent Chapel in Stevens Point.
Tim served as a Navy corpsman, attached to the Marines, from 1973-1977. He was a proud Vietnam veteran. Following active duty, he spent 14 years in the reserves, taught first aid classes at the technical school, and spent 17 years as the chief EMT in the emergency room at St. Michael's Hospital in Stevens Point. Tim was an incredibly talented craftsman and used his skills as a self-employed carpenter for 23 years. You can find his beautifully crafted woodworking in many homes and businesses in the Stevens Point area.
As an Eagle Scout, he dedicated many years of his life to Scouting. He attended outings with his son Thomas, volunteered his time through various leadership roles in Scout Troop 293 and Mushkodany District, and offered his service through his handiwork in countless projects. His service in Scouting was noted several times including when he received the Silver Beaver Award, the highest recognition by a Scouting council for an adult volunteer leader of exceptional character who has provided distinguished service within a council.
Tim also enjoyed grilling (though it rained every time he did), baking his special birthday cake for his family (dark chocolate with raspberry filling), snow blowing in a full snowsuit for his neighbors (he was a proud member of the Snowblower Forum) and crafting a custom outfit which he used to portray Santa Claus for friends, family, and area children.
Tim was diagnosed with prostate cancer on Veterans Day of 2019. He tried anything and everything to get rid of it. Despite the outstanding care that he received at the Aspirus Stevens Point Oncology Unit, it was an aggressive form and a challenge to treat.
Due to his weakened immune system, he caught a lung infection that most of us process away but his body just couldn't fight off. He was hospitalized at Aspirus Stevens Point Hospital, having received outstanding care on the 2nd and 5th floors, which allowed him to attend his daughter's wedding, walk her down the aisle, have a special father-daughter dance and enjoy the company of family and friends.
The lung condition advanced to a rare form of tuberculosis-related pneumonia. He spent the last week of his life in the amazing care of the Palliative Care Unit at Aspirus Wausau Hospital with many visits from so many loving family members and friends. His pain is gone and we are grateful he is at peace.
Tim is survived by his wife Lori (Weber) Yonash of Stevens Point; three children, Cassandra (Paul Simpson) of Menomonie, Thomas of Brooklyn, New York, and Theresa of Stevens Point; five siblings, Shauna (Richard) Radunzel of Savannah, Georgia, Teagan of Burlington, Sharyl (Jeffrey) Peterson of Iola, Tyrone of Iola, Trevor of Scandinavia, sister-in-law Donna Yonash of Dodgeville, sister-in-law Connie Yonash of Union Grove and sister-in-law Mindy Walters Gerrald of Le Claire, Iowa; 18 nieces and nephews; and 13 great nieces and nephew
He was preceded in death by his father, Thomas; mother, Honora; two sisters, Sheila and Sharon; three brothers Tedman, Tobin, and Terrance; two aunts, Sister (Patricia) Mhuire McLoughlin and Bridget Nice; one uncle, Don Nice; father-in-law Donald Weber.
We will always remember Tim for his jolly spirit, rich storytelling, sharp wit and humor, distinct laugh, and incredible care for those around him.
Visitation will be held at Shuda Funeral Home in Stevens Point from 4 p.m. to 7 p.m. on Thursday, August 11.
Funeral services will be held at 11 a.m. on Friday, August 12, at Holy Spirit Parish in Stevens Point, with Rev. Dennis Lynch officiating. A visitation will also be held at Holy Spirit Parish prior to funeral services on Friday, August 12, from 10 a.m. to 11 a.m. Burial will be in St. Stephen's Cemetery with full military honors.
In lieu of flowers, his family asks that donations can be made in Tim's honor at Semper Fi & America's Fund, the Prostate Cancer Foundation, or to Scout Troop 293 in Stevens Point by contacting Scoutmaster Bob Glennon at
[email protected]
.