Thomas W. Johnson, age 68, of Stevens Point passed away unexpectedly at his home Tuesday, April 27, 2021.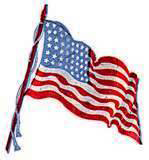 Visitation for Tom will be held on Friday, May 7, 2021, from 2-4 p.m. at the Shuda Funeral Chapel, Stevens Point.
Tom was born February 9, 1953, in Stevens Point, the son of Lyman and Sue Lee (Glasson) Johnson. He graduated from P.J. Jacobs High School in 1971.
Tom married Debra Ann Norton on February 16, 1973, at Peace United Church of Christ in Stevens Point. The couple moved as Thomas was in the United States Army, before returning to Stevens Point after the Gulf War.
Tom worked many jobs in the area as a master carpenter and retired after 18 years at SNE in Mosinee. Tom was an excellent marksman and enjoyed muscle cars.
He is survived by his son Jason, Stevens Point; his three sisters: Mary E. Marco, Stevens Point; Sylvia Johnson, Stevens Point; Karen (James) Pulbratek, Arizona, his brother: Gerald W. Johnson, Stevens Point, 10 nephews, and 16 nieces.
He was preceded in death by his parents, his wife Deb in 2012, his nephew Phillip Magliocco. Online condolences may be sent by visiting www.shudafuneral.com.