Robert (Bob) Schmitz passed away peacefully at home in Park Ridge, Wis. on April 25, 2021.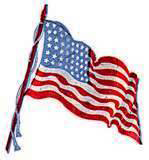 Bob was born August 25, 1926, to Hubert and Clara (nee Klein) Schmitz at the family farm in Bear Valley, near Lone Rock, Wis.
Bob attended Lone Rock High School but left before graduation to serve in the Infantry during WWII. His combat unit liberated France and German Cities plus the concentration camp at Dachau on their way to Munich.
His employment, after being honorably discharged, began at a Richland Center Creamery as a Field Man inspecting farms. His marriage to Beverly (Bev) Jones took place on August 23, 1952, and they enjoyed 68 years of marriage.
In 1960 they purchased an A&W drive-in in Stevens Point which they operated for 10 years. In 1963, Bob was hired as the health inspector for the City of Stevens Point which expanded into the entire area of Portage County. After 25 years of service, he retired as the director of environmental health and his primary concern was the quality and regulation of groundwater protection.
Bob was a former commander of the VFW Post 2267 in Richland Center, was involved with Boy Scouts as an assistant Scout Master for Troop 297, and was a charter member of the Evening Lions Club. He was a former president of the Izaak Walton League and announced the door prize winners at the Fishery for 30 years.
Bob enjoyed golf, camping with the Drifters Club, and fishing at Clear Lake. He appreciated the great outdoors and loved watching the Packers and Badgers play football.
He was honored to attend the first Honor Flight to Washington, D.C.
Bob is survived by his wife, Bev, sons David and Steve (Cindy) Schmitz. Daughters Joan (Terry) Reed and Linda (Kent) Tyler and Sister, RoseMary Wanless. Grandsons survived are Mike (Lea), Tim (Malerie), Sam (Millie) and Nick Schmitz, and Drew Tyler. Two Granddaughters, Allison (fiancé Jack) Reed and Jennifer Tyler and one Great Granddaughter Lucy Serafin, and several Nieces and Nephews.
Bob was pre-deceased by his parents Hubert and Clara Schmitz, brother Ken (Sue) Schmitz, Sisters Virginia (Elwood) Erstad, and Lucille (Allen) Pulvermacher.
It broke our hearts to lose you, you did not go alone, for part of us went with you, the day God called you Home. You left us peaceful memories, your love is still our guide. And though we cannot see you, you will always be in our hearts and at our sides.
Visitation will be at Shuda Funeral Home, 3200 Stanley St., in Stevens Point from 4-7 p.m. on April 30 and a Mass of Christian Burial followed by burial with military honors at St. Killian's, Bear Valley on Saturday, May 1, 2021, at 1 p.m.
Online condolences may be sent by visiting www.shudafuneral.com.