Robert (Bob) Lee Peltier, loving husband, brother, and uncle to many neices and nephews passed away November 28, 2020, from pancreatic cancer.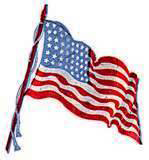 Bob was born on June 14, 1952, to the late Kenneth and Dolores (Konopacki) Peltier. He was a proud Army veteran where he served in South Korea at the DMZ. He met his wife, Incha, there. They were married on April 17, 1975.
Bob enjoyed being around family and friends. He loved his dogs and would've had a 100 if he could. He enjoyed hunting, fishing, and riding his Harley with his brothers and friends. Bob also enjoyed the martial arts he was a black belt in Taekwondo.
Bob was employed at Consolidated Whiting Division until his retirement.
Bob will be missed by his family.
He is survived by his wife Incha; sister, Donna (Tom) Grim; brothers, Allen (Doreen) Peltier, and Timothy (Cynthia) Peltier, all of Stevens Point.
He was processed in death by his parents, Kenneth and Dolores; and brother, Clifford R. Peltier.