Richard P. Yenter, age 83, of Rosholt, passed away Saturday, May 1, 2021, at the Aspirus Care & Rehab Center in Medford due to complications of COVID.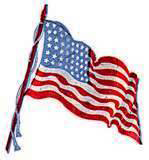 Richard was born October 29, 1937, to Peter and Anna (Dulak) Yenter in the Town of New Hope. He received his early education at St. Adalbert's School in Rosholt and was a graduate from Rosholt High School. Richard entered the service on January 18, 1956, he served in the United States Army receiving the Marksman medal and the Good Conduct Medal.
After being honorably discharged he transferred to the Army Reserve when he completed his reserve obligation.
He was a member of the Polish Legion of American Veterans. He also served on the Parish Council and Finance Committee for his church, and he was a Eucharistic Minister.
On October 8, 1960, Richard married Lorraine Richter at St. Joseph's Church in Galloway. They spent 60 blissful years together raising their seven children and building a happy and loving life together. His greatest joy came from time spent with family and friends.
Even in his final struggles, he would repeat, "Wonderful family!" He said, "I can't give up now because I have too many supporters. So, I guess that I better keep trying."
He was employed at Cornell in Milwaukee and later worked for 13 years at the Nekoosa Paper Mill. While employed, he attended Midstate Technical College and received a degree in Accounting. He then took great pride in serving 38 years as the Accountant/Office Manager for the non-profit organization Community Industries Corporation (CIC).
In his early years, he enjoyed coon hunting. He also enjoyed his hobby farm of poultry and rabbits and annual vacations with his family. His favorite pastimes were playing cards and fishing both of which he enjoyed sharing with his wife, Lorraine. Many a Sheepshead tournament did they both share in. He was an avid crossword puzzle solver, and not many could compete with his vocabulary. He was soft-spoken, gentle-hearted, and did not need a pat on the back for sharing a kind deed. He was deeply loved by his wife and family.
Richard was preceded in death by his parents, son Lee Yenter, brothers Lawrence Yenter, Leonard Yenter, Gerald Yenter, Raymond Yenter, sisters, Eleanor Trzebiatowski, Evelyn Augustinak, Bernice Swendrzynski, Gladys Ziolkowski, and infant siblings, Ernest, Conrad, and Mary Ann.
Richard is survived by his wife Lorraine, sons Jess (Jane) Yenter, Jay (Krista) Yenter, Kyle (Jenny) Yenter, daughters Juanita (Jeff) Check, Pam (Frank) Middleton, Anne (Brian) Vogt, daughter-in-law Kris Yenter, sister Lorraine Kedrowicz, and 22 grandchildren, and nine great-grandchildren.
The family would like to thank friends, neighbors, and the medical staff for your prayers, love, and support over the past several months during Richard's battle with COVID. Your enduring kindness will forever be stamped in our hearts.
A Mass of Christian Burial for Richard will be held at 10:30 a.m. on Thursday, May 6, 2021, at St. Adalbert's Catholic Church in Rosholt. Rev. Thomas Nirappel will officiate. Burial with full military honors will follow in the parish cemetery. Visitation on Wednesday from 4 to 7 p.m. at the Pisarski Funeral Home, 703 Second St., Stevens Point, with a rosary at 7 p.m. and again on Thursday from 9:30 a.m. until time of service at the church.
Pisarski Funeral Homes are honored to be serving the family. For online condolences please visit www.pisarskifuneralhome.com.