Richard H. Raatz, age 85 passed away on May 19, 2021.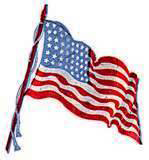 Dick was born and raised in Sheboygan, Wis. He attended grade school and high school in Sheboygan graduating in June of 1954. Following graduation, he enlisted in the U.S. Coast Guard and spent his boot camp and service time along the Atlantic Ocean.
Dick was very proud of his time with the Coast Guard reaching the rank of Boatswain Mate Third Class. While serving at a Lifeboat and Rescue Station at Montauk Point, Long Island New York. On September 11, 2017, as a veteran of the Korean Conflict, he was honored to be included on the Never Forgotten Honor Flight to view the memorials in Washington D.C.
Upon completion of his military service in 1958, Dick returned to Sheboygan where he found the "girl across the street" waiting for him. Dick and Marnel (Marnie) Van De Kreeke were married in the fall of 1958. Together they raised four wonderful children and enjoyed 62 years together.
Dick began his career in sales and marketing in the men's shoe industry calling on retail stores and large buying groups all across the country for 17 years. When production moved offshore and business dropped off it was time to begin another career. Returning to Central Wisconsin in 1989, he found the most fun job he ever had with WIZD, Oldies 100 radio. This was the opportunity to fully explore his wacky sense of humor, sales ability, and personality. It was here that Dick became known to many as "Doctor Dick" and the fun never stopped.
After retirement, Dick continued his love of art by spending most of his time learning woodcarving and became quite good at it. He took part in several area art shows and sold many of his carvings. He also enjoyed spending time with his wonderful friends at house Packer games, winter dinner parties coffees, and most of all his family. He never enjoyed baseball or basketball. Football was his greatest passion and the Green Bay Packers his favorite team.
Dick is survived by his wife Marnel "Marnie" Raatz, Plover, son; Stephen (Julie) Raatz, Cranberry Township, PA, His Daughters; Heidi Raatz (Thomas Bertilsson), St Paul, MN, Beth (Jon) Novak, Spring Green, WI, Michelle (Joseph) Caulkins, Sarasota, FL, along with four grandchildren and five great-grandchildren. He is preceded in death by his parents Marvin and Susan (Schultz) Raatz and his brother, Robert Raatz.
A Celebration of Life service for Dick will be held on Thursday, May 27, 2021, at noon at St. Paul Lutheran Church, Stevens Point. Friends and family may gather from 10:30-11:45 a.m. at the church.
Burial will be at a later date with full military honors at Central Wisconsin Veterans Memorial Cemetery in King.
Memorials in lieu of flowers will be established for the Portage County Humane Society and Cancer Care and Research for the Marshfield Clinic.
Online condolences may be sent by visiting www.shudafuneral.com.