Richard "Dick" Judy, passed away December 29, 2018, on his 84th birthday.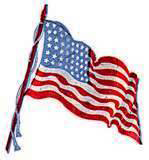 A Celebration of Life visitation for Dick will be held from 11 a.m. until 2 p.m. on Friday, Jan. 4, 2019, at the Shuda Funeral Chapel, 3200 Stanley St. In lieu of flowers a memorial will be established in his name at a later date.
Dick was born December 29, 1934 in Cincinnati, Ohio, the son of Benton and Marion (Nail) Judy. Dick attended Van Buren High School in Findley, Ohio until the family moved to Greensburg, Ind., and he graduated from Burney High in 1953. He attended Franklin College until enrolling at Indiana University.
He enlisted in the United States Army in 1958 and began serving as a Spec 4.
Dick married Mary Louise Ballard on December 28, 1958.
Dick served as a commissioned officer in the Army from 1961-1985, retiring as a lieutenant colonel. Among his earned citations included a Bronze Star, Expert Field Medal Badge, Meritorious Service Medal, Army Commendation Medal with two bronze oak leaves, Vietnam Service Medal with two bronze stars, Army Overseas Ribbon, Army Service Ribbon, National Defense Service Ribbon, and Army Good Conduct Medal.
During his service Dick earned his masters and doctorate from Indiana University.
After his honorable discharge Dick began his career at UWSP as the Dean of Business and Economics. After retiring as Dean, he continued teaching at UWSP until 2000, and was a professor emeritus. He was then a consultant with RJ Associates. He was very involved in helping small businesses to succeed, and was part of the small business council. He served as Stevens Point Rotary President in 1989, and served as a district governor. He also earned the Paul Harris Rotary Award.
Dick was President of the Stevens Point Area Chamber of Commerce in 1993. He served on the Stevens Point Police and Fire Commission from 1995-2007. He was also a board member for the Aging and Disability Resource Center and Community First Bank, and a Masonic Lodge member.
Dick was a proud member of the Boy Scouts and received numerous awards: Silver Beaver, Silver Antelope Central Region, Dochtarman Award, Eagle Scout Life Member, Alpha Phi Omega Life Member, and many others.
Dick is survived by his wife Mary; daughter, Cynthia Ballard, Madison; son Michael (Jenifer) Judy, Eden Prairie, Minn.; daughter, Susan Aldayuz, Stevens Point; six grandchildren; three sisters, Patricia Judy Blackwell, Barbara Judy Sherman, and Karen Judy (Daryl) Templeton.
Online condolences may be sent by visiting www.shudafuneral.com