Richard D. Christofferson, 87
Richard D. Christofferson, Sr. of Plover died Wednesday, July 7, 2021, at the age of 87 after a long, brave battle with heart disease and prostate cancer. He was surrounded by his loving family.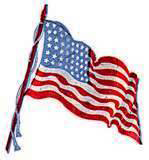 Richard was born on September 6, 1933, on a farm north of Spearfish, South Dakota to Abel and Sigrid Christofferson. He was one of seven children. The family moved several times during the Great Depression but eventually settled back on the family homestead.
Richard graduated from Spearfish High School and then attended Black Hills State Teachers College (now University) where he graduated with degrees in business administration, secondary education, and vocal music.
Richard married Helen Trewhella of Lead, South Dakota on August 2, 1953. They honeymooned in Colorado. They lived in Lead and Spearfish.
Richard served in the U.S. Army in postwar Korea and specialized in communications. He returned to Korea in 1987 to find the country had become prosperous and was moving toward democracy.
After returning from service in Korea, Richard taught at Spearfish High School, teaching several subjects, including journalism. He was the advisor to the school newspaper and yearbook.
In 1967, Richard decided to return to graduate school at Purdue University, taking his wife and two children on a new adventure. Richard was the first person to receive a Ph.D. in political science from Purdue.
While Richard was finishing his dissertation he accepted a position with the political science department at the University of Wisconsin-Stevens Point. Richard taught at UWSP for 30 years until his retirement. He taught several courses, including American government, American government for teachers, budgetary process, and public opinion. His specialty was environmental policy. He was recognized as an outstanding educator at UWSP. He served for nine years as department chairman. He also provided election night analysis on a local radio station.
Richard sang for many years with the Monteverdi Chorale in Stevens Point. He was a fine tenor.
After his retirement, Richard and Helen enjoyed time at their home. They especially enjoyed boating up and down the Wisconsin River with family and friends.
Richard is survived by his wife Helen, a son, Richard Christofferson Jr., Plover, a daughter, Dee Christofferson Robar (Denise), Thiensville, three grandchildren, Aaron, Xavier, and Jaci, four brothers, Robert, Merlyn, Jerry, and Larry, and one sister, Darlene. He is preceded in death by his parents, his sister Bette, a brother Harry Leonard and a son, Michael John.
There will be no public service. Richard will be buried at Rose Hill Cemetery in Spearfish, South Dakota.
Donations in Richard's memory to the American Cancer Society and the American Heart Association are welcome.
Online condolences may be sent by visiting www.shudafuneral.com