Raymond " Ray" Emmer of Plover, passed away early Thursday morning, July 21, 2022, at his home, while under the care of his daughter and Heartland Hospice.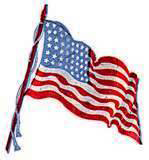 Ray was born on January 19, 1939, in Wauwatosa, Wis. He was the son of the late John E. and Jane (Faranda) Emmer. Ray attended schools in the Milwaukee area. Ray entered the United States Navy on May 4, 1955, in Milwaukee. He served as an E-1 and was honorably discharged on April 18, 1956, in Great Lakes, Ill.
His marriage to Carol L. Gerth took place on October 10, 1957. After their marriage the couple settled in Milwaukee, moving to the Plover area in 1996. His wife Carol preceded him in death on October 3, 2006.
Raymond worked for Red's Novelty Company for many years, retiring at an early age due to health reasons. In his free time, Ray enjoyed camping, bingo, watching Brewers games, and trying his luck at the casinos, and his faith was very important to him.
Survivors include his two sons; Gregory (Tammy) Emmer of Green Bay, Daniel (fiancée Barb Lewis) Emmer of Greenfield, Wis., and two daughters; Lori (Kurt) Bedward and Mary (Chad) Berg of Plover. Further Survived by his 11 grandchildren; Nicole, Chad, Sarah, Cassandra, Dale, Latoya, Jauntee, Andrew, Cody, Samara, and Jake, and nine great-grandchildren; Dennis, Ryder, Addison, Greyson, Mackenzie, Dale, Jr., Kacey, Theo, and Ben and one daughter-in-law Christina Emmer of Milwaukee.
Preceded in death by his wife Carol, son Terrance Emmer, granddaughter Claretta Carol, a daughter-in-law, Debi Emmer, and one great-granddaughter, Mackenzie E.
Mass of Christian Burial will be held at 11 a.m. on Saturday, July 30, 2022, at St. Bronislava Catholic Church with Rev. Eric Mashak Officiating. Burial with full military honors will be in the St. Bronislava Parish Cemetery. Visitation will be from 9:30- 11 a.m. Saturday morning at the church until the time for mass.
The Pisarski Community Funeral Home of Plover is honored to be serving the family. Online condolences may be sent by visiting www.pisarskfuneralhome.com.