Raymond A. (Adolph) Stoltz, 83
Raymond A. (Adolph) Stoltz, 83, died peacefully at Aspirus Riverview Hospital in Wisconsin Rapids on Thursday morning September 22, 2022, after a courageous battle with lung cancer.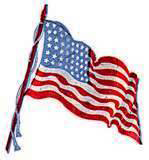 Ray was born June 16, 1939, in Stevens Point. He was the son of the late Emil and Susan Stoltz. He attended St. Peter's grade school and graduated from Pacelli High School.
Ray entered the United States Air Force on July 1, 1959, and was honorably discharged on June 29, 1963. His marriage to Mary Lou Ellenz took place on July 23, 1966, at St. Stephens Catholic Church. They had three children together. Ray worked at the Stevens Point Journal printing facility, retiring after 40 years of dedication.
Ray had an outgoing personality and knew how to make a person laugh and smile. His favorite pastime was going squirrel hunting and numerous ice fishing excursions with his best friend George, bringing home the maximum limit of fish every single time. He was also a volunteer fireman for the Village of Whiting Fire Department for many years.
Ray loved his family unconditionally. He use to dress up in a Santa suit when his children were little.
Survivors include his wife Mary Lou, his sister Sr. Mary Ann Stoltz, two daughters Sheila (Ken) Esler and Lisa Smetana, and one son Todd Stoltz. His five grandchildren; John (Jamie) Mansavage, Justin (Cherilynn) Mansavage, Alex Smetana, Ashley (Jake) Smiley, and Eric (Michelle) Waterson, and five great-grandchildren, McKenzie, Talon, Ruby, Kiera, and Claire.
Ray was preceded in death by his parents, Emil and Susan Stoltz, one brother John Stoltz, and a sister Sr. Barbara Stoltz.
As per Raymond's wishes, a private family entombment was held with full military honors at the Guardian Angel Cemetery. The Pisarski Funeral Home is honored to be serving the family. Online condolences may be sent by visiting www.pisarskifuneralhome.com