Myron "Mike" Higgins, age 92
Myron "Mike" Higgins, age 92, of Stevens Point passed away Saturday afternoon July 17, 2021.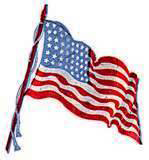 A Mass of Christian Burial for Mike will be held at 11 a.m. on Thursday, July 22, 2021, at St. Joseph Catholic Church. Friends and family will gather to share memories from 9:30 a.m. Thursday until the time of services at the church. The burial will be in the Guardian Angel Cemetery. Shuda Funeral Service is assisting the family.
Mike was born January 2, 1929, in Shantytown in the Town of Bevent, the son of Roy and Annie (Barnes) Higgins. He graduated from P.J. Jacobs High School in 1948. He had many jobs in the area growing up, including at the Fox Theater as an usher. This is where he met his future wife Mary Peabody.
Mike entered the United States Army on June 21, 1948, and after four years, continued his service in the National Guard for 38 more years, until 1990. He served active duty during the Berlin Crisis and retired as a first sergeant. He was highly decorated, earning the National Defense Reserve Medal, Armed Forces Reserve Medal, and Army Reserve Components Achievement Medal.
Mike married Mary on June 21, 1952, at St. Stephen Catholic Church. He worked as a locomotive engineer until his retirement after 40 years. Mary and Mike loved to travel and enjoyed seeing the world together, and he also enjoyed hunting and fishing.
He is survived by his five children: Michael (Josie) Higgins; Mark (Marie) Higgins; Chris (Jeff) Keel; Patricia Higgins (Brian Mansfield); Tim (Mary) Higgins. 13 grandchildren: Shelly, Dan, Amy, Joel, Kristopher, Mellissa, James, Lacey, Joe, Brian, Eric, Andrew, and Stephanie. 13 great-grandchildren: Cesily, Aiden, Ellisa, Alivia, Lukas, Alexis, Millie, Carter, Emma, Evelyn, Chevelle, Aubri, and Mabel; one sister Shirley Simkowski.
He was preceded in death by his parents, his wife Mary in 2019, and his brother Richard.
Online condolences may be sent by visiting www.shudafuneral.com.