Loren B. Holdorf, of Stevens Point, affectionately known as "Dorf", passed away November 10, 2023, at the Marshfield Hospital Palliative Care Unit, at the age of 76, supported by a terrific medical team, and holding hands with his wife of 40 years, Lynne Kagelmann.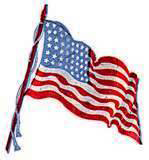 Loren, along with his twin brother, Lowell, were born in Denver, CO, to Verdell "Duke" and Ruth (née Rewinkle) Holdorf on March 11, 1947. The twins joined the family with one older sister, Cheryl, followed by Grant and Gail. As a Navy family, a variety of locations were part of Loren's early years.
Following high school, Loren attended Pacific Lutheran University and graduated with a BA in Elementary Education; all while also serving in the U.S. Navy. His love of teaching led him from Kansas to Colorado and finally to Tomahawk, Wis.
In that time, he also earned a master's degree and obtained his reading certification. Loren was the quintessential middle school teacher; relishing in the opportunity to awaken curiosity, introduce new authors, and help students appreciate diversity. He was sure to give students time to explore their personal interests and creatively did this with his "Sit down – shut up – and READ" events. He was Mr. Obstreperous to some, but an award winning teacher of the year to all.
Loren and Lynne, lovingly known as the Kageldorfs, shared a life of love, laughter, and adventures, along with a host of amazing friends and family. These cherished memories and beautiful friendships that were made together, will be a source of great comfort to Lynne, until the two are together once again.
For those wishing to express their sympathies, the family kindly requests in lieu of flowers, memorial contributions be made to Think World Central Kitchen or a charity of your choice.
A Celebration of Life will be held in honor of Loren on Sunday, November 26, 2023 at Point After Pub & Grill from 12-4 p.m. All who knew and loved Loren are invited to join us. Come raise a pint in farewell to our Loren.
Shuda Funeral Home is honored to be assisting the family. Online condolences may be sent by visiting www.shudafuneral.com.