Linda B. Pflugradt, of Stevens Point, passed away at home on January 16, 2023, at the age of 67.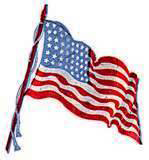 Linda was born May 15, 1955, in Pittsburg, Penn.; the daughter of Dale and Maxine (née Hoffman) Johnson. Soon after her birth, the family relocated to Chicago. Growing up, Linda attended local schools, graduating in 1973 from Fenger High School in Chicago.
Following high school, Linda enlisted in the U.S. Navy and proudly served during the Vietnam War and was honorably discharged in 1981. She then continued her education by attending UW-Stevens Point with a degree in sociology. After graduating, she continued to work at UWSP in the School of Education International Program from 1988 until 2006. Linda finished out her career as an academic department associate from 2006 until her retirement in 2019. On June 28, 2014, Linda married Mike Pflugradt at Lensmire's Garden in Plover.
Linda can be remembered most as a caring soul with a big heart; always finding the good in everyone she met. While Linda enjoyed activities such as butterfly gardens, crocheting, and gardening, she mostly loved spending time with her grandchildren. She cultivated their creativity with various craft activities.
Linda is survived by her husband, Mike; her children, Toby (Cindy Wiese) Mirr, Megan (Brandon) Strike, and Mitchel (Lexi Klopp) Pflugradt; and seven grandchildren, Abby, Ella, Aliyah, Emmett, Nevaeh, Evah, and Stella. She is further survived by her sister, Sandy Goetz; her brother, John (Terri) Pelles; and a niece, Heather Goetz.
Linda was preceded in death by her parents; a brother, George, Jr.; and a sister, Cheryl.
A short prayer service followed by full Military Honors will be held Friday, January 20, 2023, at 3 p.m. at Shuda Funeral Chapel, 3200 Stanley St., Stevens Point. Friends and family are invited to gather and share memories on Friday at the funeral home from 1 p.m. until the time of service.
Online condolences may be sent by visiting www.shudafuneral.com.