Lawrence (Larry) Dominic Slusarski, 74
Lawrence (Larry) Dominic Slusarski, 74, 3425 Lindbergh Ave., Stevens Point, died Monday, August 2, 2021, at 4:45 a.m. under the gracious and loving care of Aspirus Wausau Hospital.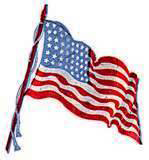 A funeral Mass will be held at 10:30 a.m. on Friday, August 6, 2021, at St. Joseph's Catholic Church in Stevens Point. Visitation will be at 9 a.m. Fr. Jeffrey Hennes will be officiating. Burial is scheduled afterward at the Guardian Angel Cemetery with full Military Honors.
Pisarski Funeral Homes are honored to be assisting the family with arrangements. For online condolences please visit www.pisarskifuneralhome.com.
Larry was born April 4, 1947, in Stevens Point, a son of the late Dominic and Eleanor (Wanta) Slusarski. He was married to Lucille (Lucy) Somers on October 26, 1968, at St. Mary's of Mt. Carmel, Fancher. He proudly and honorably served his country in the U.S. Navy during the Vietnam War from 1965-1968. He served as an RD-3 Radarman on the U.S.S. Bauer Destroyer Escort. Afterward, he was employed by the City of Stevens Point Water Department as an inspector where he retired after 35 years.
Larry is survived by his wife Lucy Slusarski of Stevens Point, daughter Kelly (Donald) Sankey of Palmyra (VA), daughter Carrie Ann Poff of Oak Creek, Wis., son Jeffrey (Renee) Slusarski of Oshkosh, one sister Laura (Dave) Menzel of Cedarburg, and grandchildren Alicia, Zachary, Brittany, Hannah, Andrew, Ella, and Parker. He is further survived by in-laws Sally Slusarski of Oshkosh, Alice Somers of Glendale, Wis., Barbara and Rick Potter of Sheboygan, Wis., and Marvin and Kathy Somers of Fancher.
He was preceded in death by his parents Eleanor and Dominic Slusarski, in-laws Maynard and Eleanor Somers of Fancher, brother Frank of Oshkosh, beloved twin-sister Loretta and godson "Lil'" Jackie of Stevens Point, in-laws Jerry and MaryAnn Serafin of Florida, and son-in-law Daniel Frank of Plover.
He is also survived by many nieces and nephews.
Dad, you will be forever missed.