Kenneth W. Olds, age 77 of Plover, passed away Monday evening September 16, 2019, at the Wisconsin Veterans Home in King, surrounded by his loving family.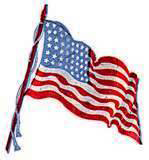 A celebration of Life Service for Ken will be Thursday, October 10, 2019, from 1-4 p.m. at Shuda Funeral Home, 3200 Stanley St. A private burial will take place at a later date.
Ken was born August 29, 1942, in the Town of Carson, the son of Vernon and Virginia (Dean) Olds. He graduated from P.J. Jacobs High School in 1960. Ken began working for Consolidated Papers Wisconsin River Division after high school.
Ken entered the United States Army on June 24, 1964, and served his country as a PVT E-1. He was a Military Policeman in Saigon Vietnam. He earned the Vietnam Service Medal, National Defense Service Medal, Good Conduct Medal, also Marksman and Sharpshooter awards. He was honorably discharged on June 23, 1970, from Milwaukee and returned to the Stevens Point area.
Ken married Alice Orlikowski on August 26, 1967, at St. Joseph Catholic Church. He retired from Consolidated Paper Wisconsin River Division in 2003. Ken had several positions while at the mill. He enjoyed his time as president of the union's Local 359. Other interests were bowling, golfing, camping and organizing family reunions for both the Dean and Olds family. Genealogy was a passion and, together, Ken and his Aunt Betty researched and published a book on the Dean family, and he was close but not able to complete another book on the Olds family.
Ken is survived by his wife Alice; their two daughters, Kerrie Niewiadomski and Kellie Olds, both of Stevens Point; four grandchildren, Dylan, Sierra, Dakota, Taylor (fiancé, Damien Lenzo); great-grandson; Auden Lenzo; four brothers, Ronald (Linda) Olds, Wisconsin Rapids, Wayne (Judy) Olds, Plover, Gary Olds (Mary Kosloski) Stevens Point, and Terry (Barb) Olds of Stevens Point.
Ken was preceded in death by his parents and daughter Krista.
The family would like to thank the staff at the Veterans Home—Ainsworth Hall Dementia Unit and Heartland Hospice for the care and support given to Ken and his family.
Online condolences may be sent by visiting www.shudafuneral.com.