John "Jack" D. Thompson, 90
John "Jack" D. Thompson, 90 of Stevens Point, passed away on August 31, 2019.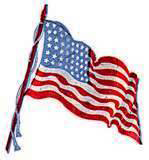 A Mass of Christian Burial for Jack will be held at St. Joseph's Catholic Church on Saturday, September 7, 2019, at 11 a.m. Rev. Jeffrey Hennes will officiate.
Friends and family will gather to share memories from 9:30 – 10:45 a.m. at the church prior to mass. Burial will be at the St. Stephen Catholic Cemetery.
Jack was born on April 1, 1929, in Stevens Point, the son of Harold and Frances (Strasser) Thompson. Jack, the second oldest of 12 children, attended St. Joseph School and graduated from P.J. Jacobs High School in 1947.
After graduation and one year of college in Stevens Point, Jack joined the Army and served from 1949 to 1952. Despite the rigors of army life, he had fond memories of playing competitive football for his army battalion while stationed in Germany.
Shortly after his return from service, Jack met the love of his life, Patricia Dineen. They were married on September 26, 1953. Together they raised eight children. Jack worked for 12 years for the Stevens Point Water Department and retired from the ANR Pipeline Company in 1992 after a 25-year career.
Jack is survived by two daughters: Judy Thompson and Mary (Bill) Higgins; five sons: Jerry (Christine) Thompson, Michael (Kathy) Thompson, Mark (Dalene) Thompson, Kenneth (Kristine) Thompson, Richard (Yvonne) Thompson, and daughter-in-law Laine (Rod) Mikkelson; 15 grandchildren: Katie, Heidi, Ben, Nick, Dan, Kristopher, Casey, Jacob, John, Leah, Lucas, Erin, Josie, Isaac, and Emily; six great-grandchildren: Brynn, Connor, Lucas, Archer, Trinity, and Talia.
He was preceded in death by his wife Patricia, son James, his parents, a sister Janie, and brother Bill.
Jack often remarked how fortunate he was to have married Pat, and together they created a rock-solid foundation for their family to thrive. Although a humble man, he was especially proud of his eight children. Jack was always engaging, friendly and personable to those he met.
The family is especially grateful for two very dedicated and compassionate caregivers, Maggie Fletcher and Sue Simkowski, as well as the care team at Bethany Place in Waupaca.
Online condolences may be sent by visiting www.shudafuneral.com.