John J. Ruzicka, age 72, of Wisconsin Rapids, passed away on June 12, 2022, after battling a brief illness.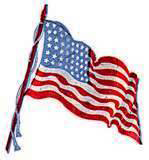 John was born on May 24, 1950, in Milwaukee, Wis., the son of Frank and Matilda Ruzicka. He grew up participating in the Boy Scouts of America and obtained the rank of Eagle Scout. John graduated from West Allis Central High School in 1968 and went on to study business administration at UW-Stevens Point, where he graduated in 1975. He also served in the Army National Guard while in college and was honorably discharged in 1976 with the rank of staff sergeant. John went on to work for Marshfield Door Systems for much of his adult life until his retirement in 2010.
John also spent 25 adventurous years with his best friend and partner, Joyce Barthels. Together, they explored Alaska and Hawaii and enjoyed their yearly crossing of Lake Michigan on the S.S. Badger. They shared a profound admiration for one another and John patiently and tenderly cared for Joyce throughout her last months on Earth in 2019.
John was known for his jovial spirit and he always found joy in the little things in life. He could be found going for long walks with his four-legged pal Bowie both morning and evening. The playful pair spent warmer months prowling the banks of the Wisconsin River, stalking the elusive catfish. They would then go home to cheer on the Brewers or Packers together.
When the brutal Wisconsin winters came along, they always seemed warmer with John around. He frequently braved the cold to go snowshoeing and his deep belly chuckles livened up the room at family gatherings throughout the holiday season.
Above all, John was a loyal and supportive father, grandfather, brother, and friend to many. He is survived by his son John F. (Amanda) Ruzicka of Bancroft, and grandsons Clayton and Cody Ruzicka, as well as his brother James (Janel) Ruzicka and family of Wauwatosa, Wis. He is further survived by his step-children Lori Greenwood of Nekoosa, Wis., and Brenda Yusten of Lake Geneva, Wis., and step-grandchildren Jorian Greenwood and Matthew Yusten.
Per John's final wishes, there will be no funeral and an intimate memorial gathering with the family will be held at a later date.
In lieu of flowers, please consider making a charitable donation to one of the following organizations that John passionately supported throughout the years, including the South Wood County Humane Society, Special Olympics, or Wounded Warrior Project.