John Henry Giles, age 97, passed away peacefully of natural causes on Monday, December 27, 2021.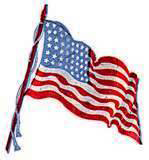 John was born October 2, 1924, in Weston, WV, to Victoria Artrip and Ralph E. Giles. He graduated from John Handley High School in Winchester, VA, and at age 18 joined the U.S. Navy, serving during and until the end of WWII.
His first overseas deployment was to Portland, England, where he was part of embarkment preparations for D Day. He later served in the European African Middle Eastern Area Campaign and subsequently the Asiatic Pacific Area Campaign including engagements at Okinawa and Sendai.
After the war, he graduated with a degree in business from the University of Cincinnati where he met his wife, Elizabeth Ann "Betty" Sharfe. They were married for 61 years and enjoyed a life full of love, family activity, children, grandchildren, church and community service, music, the arts, travel, and life-long learning.
They lived in the Chicago area for most of his career with Swift & Co. and its subsidiaries, Derby Foods and Security Mutual Casualty Co. His career also took him to Toronto for several years and his last five years of employment before retirement was with the Illinois Department of Insurance.
He was a Master Mason, elected into the Melrose Lodge in Norwood, Ohio in 1946 and active in the Arcadia Masonic Temple in Lansing, Ill.
After his wife's passing in 2010, he enjoyed and appreciated his circle of friends at Frame Presbyterian Church and the Lincoln Center in Stevens Point.
John is survived by his loving and devoted children, John of Plover, Karen (John) Valentine of Hermitage, Tenn., Daniel of Plover, and Nancy (Tony) Kvitek of Grayslake, Ill.
He is also survived by grandchildren Jennifer Valentine, Thomas (Laura) Valentine, Andrew Giles, Missy (Casey) Lehmicke, Alex (Rochi) Giles, Jake Love, Joseph Love, and Emily Love, and great-grandchildren Washington Valentine and Minnie Valentine.
He was preceded in death by his cherished wife Betty, his infant daughter Peggy Susan Giles, and his endeared daughter-in-law Brenda Bratlie Giles.
John also leaves beloved family members in Winchester, VA including his cousins, Wanda High, Bob (Alice) Giles, and Dick (Diana) Giles.
A visitation will be held on Friday, January 7, 2022, from 4 to 7 p.m. at Boston Funeral Home.
In lieu of flowers, it was John's wish that any memorial tributes be made to the Aging & Disability Resource Center of Portage County, Lincoln Center. Please make checks payable to the Portage County Treasurer.
The family wishes to express their gratitude to all of the caregivers at the Wellington Place at Whiting, and Aspirus Hospice for their compassionate and professional care and to the wonderful neighbors on Bob's Drive for their many acts of kindness and assistance over the years.