Jim Adamski age 78, of Stevens Point, passed away peacefully at home, on Saturday January 11, 2020, surrounded by loved ones.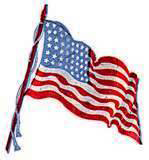 A Mass of Christian Burial for James will be at 10:30 a.m. on Friday January 17, 2020, at Saint Peters Catholic Church. Friends and family will gather to share memories from 9:30 a.m. Friday until the time of service at the church. Visitation will also be held Thursday from 4-7 p.m. at the Shuda Funeral Home in Stevens Point with a rosary prayed at 6:30 p.m.
James William Adamski was born June 25, 1941 in Stevens Point, the son of the late Peter and Jenny Adamski. He graduated from P.J. Jacobs High School in 1959.
Jim married Bonita Zblewski on November 1, 1969 in Stevens Point. He served in the National Guard and worked at Consolidated Paper Mill for 43 years. Jim retired from the mill in 2003. He was a member of the Moose Family Center #1572. He enjoyed spending time with family, traveling the world, and working bingo at the Moose Family Center.
Jim is survived by his wife Bonita; daughters Shari (Gene) Trelka, Kari (Gary) Borski; son Brian (Tina) Adamski; grandchildren, Aimee Trelka (Marquis Mahone), Michael Trelka, Adam Trelka, Gavin Borski, Kendra Borski, Brooke Trelka, Dennis Borski, Sadie Adamski, Sierra Borski, Zack Adamski, and Alina Borski; grant-grandchildren, Marquis Jr, Maison, Karter, Evelyn, Freya, Olivia, and Ashton; sister-in-law Diane (Adamski) Mrozuch; special friend/neighbor Dawn; and numerous nieces, nephews, and other extended family.
He is preceded in death by his parents Peter and Jenny Adamski; brother Robert Adamski; sister Bonita (Adamski) Goretski; and brother-in-law Eugene Goretski.
Special thanks to the Acension Hospice Team, especially Mary, Julie, Ellen, Lori, LouAnn, both Stephanie's, Michelle, Chaplin Mark, and the Advacare Team.
Online condolences may be sent by visiting www.shudafuneral.com.