James F. Larsen, age 72, of Plover, passed away peacefully on Friday, February 12, 2021, under the care of Ministry Hospice.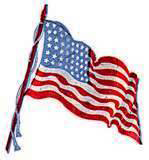 Due to the COVID-19 pandemic, private family services will be held.
Jim was born on May 17, 1948, in Manitowoc, Wis., the son of the late Holger and Josephine (Piefer) Larsen. He attended local schools in Manitowoc and graduated from Lincoln High School. He was in the Army and stationed in Korea.
In 1968, Jim married his high school sweetheart Sandra Mrozinski and would be married 53 years in May.
Jim began his career with the railroad in 1968. He worked as a switchman, clerk, and promoted to a dispatcher. Jim worked for the railroad for 42 years until he retired in 2008.
Jim was a fan of the Packers and Badgers. He belonged to the YMCA for 51 years and rarely missed a day.
Jim is survived by his loving wife Sandy, two sons: Tony and Travis, one sister: Elaine (Art) Neilitz of Manitowoc; nine sisters-in-law: Shirlee Kohl of Manitowoc, Donna Mrozinski of Manitowoc, Joann Hoffman of Manitowoc, Diane Mrozinski of Manitowoc, Charlotte Mrozinski and fiancé Ken Kronberg of Manitowoc, Debbie Mrozinski of Manitowoc, Mary Mrozinski of Manitowoc, and Barbara of California. He is further survived by his brother-in-law: Ken Mrozinski of California, three loving grandsons: Daniel and Gabriel of Tulsa, OK and Greyson of Stevens Point, and several nieces, nephews, and cousins.
He was preceded in death by his parents, his mother and father-in-law Theresa and Alois Mrozinski of Manitowoc, and brothers-in-law: Robert, Ralph, and Jack.
Online condolences may be sent by visiting www.shudafuneral.com.