Henry Kenowski loved traveling and on September 5, 2023, he took his last road trip to heaven to meet God.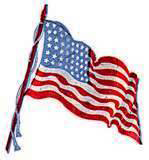 Henry was born on May 21, 1936, in Amherst Junction where he attended school and served as an alter boy at St. Mary's Catholic Church. He enjoyed roller skating and that is how he met his love Adeline Gollon and married on April 18, 1959, celebrating 64 years of marriage this year. Together they had three children: Cynthia Mae Albrecht; Walter Leon Kenowski; Michelle L (Kevin) Smith; seven grandchildren: Jennifer (Edward) Norton; Ashley Tewes (Matt Sikorski); Corona (James) Woychik; Kyle (Jessica) Kenowski; Colton Kenowski; Nathaniel Smith; Gabriel Smith; and two great grandchildren.
In 1959, Henry was called to serve his country with the United States Army and was stationed in Fitchburg, Mass., where he was groomed for war but thankfully the countries settled down. On September 5, 2022, Henry got to go on the Never Forgotten Honor Flight to Washington, D.C. with his daughter Cindy.
Henry was a motivated self-employed hard worker. He built, owned and managed three apartment buildings known as Maple Crest Apartments in Plover for over 40 years. He was also owner and manager of Maple Ridge Mobile Home Court in Plover for 47 years. Henry also built 15 residential homes in the Plover and Stevens Point area all from stick with just one hired hand.
Henry and his wife Adeline owned a cottage in Tomahawk, Wis., where the family enjoyed fishing, boating, and many other sports and activities. Henry was a dog lover and always had one by his side whether it was Sox, Ruskie, Ginger, Princess and Carmen as well as many others. We truly hope that all dogs go to heaven. He enjoyed reading any newspaper he could get his hands on with a good cup of coffee, a sweet roll, and a dog resting nearby.
Henry is survived by his wife Adeline; his two daughters, Cynthia and Michelle; one sister, Bernice (John) Laskowski; seven grandchildren; and two great grandchildren.
He was preceded in death by his son Walter; his parents, Martha and Felix Kenowski; two sisters, Evelyn (Joe) Loecher and Tekla (John) Prutz; and three brothers, Ambrose (Virginia) Kenowski, Raymond (Delores) Kenowski, and Gregory (Irene) Kenowski.
Mass of Christian Burial will be held at 11 a.m. on Tuesday, Sept. 12, 2023 at St. Bronislava Catholic Church. The Very Rev. Ed Shuttleworth officiating.
Entombment will be at the Guardian Angel Cemetery at a later date.
Visitation will be from 9:30 a.m. Tuesday morning at St. Bronislava Church until the time for mass. Full Military Honors will follow after mass at the church entrance.
The Pisarski Community Funeral Home is honored to be serving the family. Online condolences may be sent by visiting www.pisarskifuneralhome.com.
Henry will be sadly missed by his family but take comfort in knowing his pain and suffering is over and that he is with God and at peace, enjoying the reunion with his family in heaven.
Love you Dad!