Gerry P. Graff, age 72, formerly of Stevens Point, passed away on Tuesday, July 6, 2021, at his home in Wisconsin Rapids.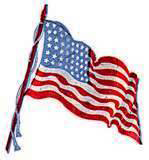 A Celebration of Life Service for Gerry will be held at 6 p.m. on Tuesday, July 13, 2021, at the Shuda Funeral Chapel: 3200 Stanley St. in Stevens Point. Friends and family will gather to share memories from 4-6 p.m., before the service at Shuda's.
Gerry was born October 5, 1948, in Milwaukee, the son of Verlyn and Ruth (Michael) Graff. He graduated from Milwaukee Washington High School in 1967. Gerry was a 1971 graduate of UWSP with a Bachelors's Degree in Natural Resources.
He served his country in the United States Army after his graduation. After his honorable discharge in 1972, Gerry returned to Stevens Point. He worked for Yellow Cab & Limousine, Community Industries, and Roberts Irrigation, before beginning a career at UWSP. Gerry retired from UWSP Protective Services in 2008. He built a beautiful log home in the Custer area where he resided until moving to Wisconsin Rapids.
Gerry was an avid motor vehicle enthusiast. He built and raced cars in the Wisconsin hobby and stock car circuit. He built motorcycles, loved animals, was an avid Brewers, Packers, and NASCAR fan. He was a friend to many.
Gerry is survived by his friends and his beloved dogs Dooley and Shiloh "Rugrat". He was preceded in death by his parents and his sister Barb.
Online condolences may be sent by visiting www.shudafuneral.com.