Garold (Gary) Wasieleski passed from this life peacefully at his home on Wednesday, September 22, with his family present after a three-year battle with lung cancer.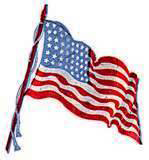 For those who knew Gary, you know that he did not like formal affairs (we can hear Gary saying, "Right on!"); to honor him in a way that he would appreciate, we will have a Celebration of Life for family and friends of Gary on Saturday, October 16, 2021, from noon to 3 p.m. at the East Lodge in Jordan Park, Stevens Point.
A public visitation will also be held on Friday, October 1, 2021, from 4-5:45 p.m. at the Plover location of Shuda Funeral Home, 2400 Plover Rd. A Celebration of Life Service will begin at 5:45 p.m. and conclude with Military Honors at 6:00, all at Shuda's in Plover.
Gary was born May 2, 1951, in Milwaukee to Wallace and Dorothy (Podolski) Wasieleski. He graduated from P.J. Jacobs in 1969 and immediately joined the United States Army as a Private E-1 during the voluntary draft and was stationed in Germany. He was honorably discharged as a Sergeant E-5 in 1971.
After leaving the army he worked at Joerns in Stevens Point and then moved to Mississippi where he made grandfather clocks. He was proud of his work and gifted a handmade clock to his parents (which still stands in his honor in the farmhouse). He then moved to Tulsa, Oklahoma for a short period of time and worked in a foundry. He missed his family and decided to move back to Stevens Point where he landed a job at the Railroad Labor Union 931 along with helping on the family farm. In 1974, he started working in construction as a Local 330 Laborer and retired in 2006. He continued to help on the family farm throughout his retirement.
He married Nancy Galloway on June 5, 1976, and together they had two children, Tara and Danny. They later divorced but continued a loving friendship throughout the years. His love for his grandchildren was evident by the fight he displayed during his illness with cancer. He always told everyone he was going through all his treatments to stick around for his grandbabies. His three grandchildren, Bentley, Taylin, and Jaxon, were truly the light of his life. He enjoyed taking them fishing, boating, four-wheeling, driving around the farm looking at the crops, and we can't forget about catching grasshoppers.
Gary had a heart of gold and would do anything for anyone. He was a loyal father, brother, and friend. He always had your back and was there any time you needed him, except when you wanted a photo. He was always the last one to join the group picture and usually complained about it!
Gary had a great sense of humor and a distinct laugh. He loved hanging out with friends and enjoying a drink or two or three!! He also had a love for chocolate; his favorite was a Black Cow (root beer float with chocolate ice cream), but anything chocolate was a good choice!
Gary had many interests. He enjoyed hunting and fishing, especially the trips to Canada with his brothers and friends. He was an avid boxing fan and probably watched every single Muhammad Ali fight. In fact, he was so much of a fan that his first grandson's middle name is Ali. He was also an enthusiastic NASCAR and Indy fan and attended many races in Daytona and Indianapolis.
He is survived by his children, Tara Pingel and Danny (Kara) Wasieleski; three grandchildren, Bentley, Taylin, and Jaxon; two brothers, David and Arnie (Bev); three sisters, Joyce (Tony) Karpinski, Shari (Quinn) Cieslewicz and Cori (Randy) Studinski; and many nieces and nephews.
Gary was proceeded in death by his parents, and one nephew, Brandon Cieslewicz.
The family would like to thank all the doctors and nurses at Marshfield Clinic and St. Michael's Hospital as well as the VA for their care and support throughout his illness.
We all hold many great memories in our hearts and we will never forget the special times we shared with him. We know it's not goodbye. As Gary would say, "Later…"