Frederick G. Hoerter, 84, Plover, died peacefully Monday, February 22, under the care of Heartland Hospice at Whispering Pines in Plover.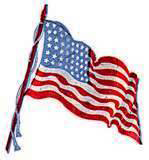 Fred was born May 11, 1936, in Stevens Point to George and Grace (Zagrzebski) Hoerter. Following his graduation from P.J. Jacobs High School in 1954, he enlisted in the U.S. Army and spent some time in Germany during the Korean War.
Following his military service, Fred worked briefly for Point Sporting Goods, and in 1958 he joined the WRIV Division of Consolidated Papers. He retired in 1998 as a Finishing Superintendent after almost 40 years of service.
Fred and Joan Omernick were married on April 17, 1958, and settled in Plover. They are the parents of four sons: Darrell, Duane, Doug, and Dirk.
An avid hunter and fisherman, Fred enjoyed spending time with his boys, sharing his knowledge and techniques of various sports, and enjoying their time spent together outdoors. Fred always carried a disposable camera with him, and through the years he meticulously documented all the family's outdoor activities and projects into photo albums for everyone to enjoy.
Fred was a perfectionist, and he insisted on each and every task is done well. He loved a challenge and had a gift for analyzing a problem or project and figuring out how to fix it. A true handyman, he enjoyed learning new skills and encouraged his sons to also "figure it out."
An enthusiastic sports fan, Fred coached his sons and neighborhood children in Little League baseball for six years. Wisconsinites are loyal Brewers and Packers fans, but Fred enjoyed teasing his boys by declaring himself an ardent Cubs fan; in turn, they would often give him gifts of Brewers and Packers memorabilia. In later years he enjoyed watching his grandchildren participate in their sports activities.
When Fred was four years old, his father took him to an animal swap meet and allowed Fred to choose a pair of Fancy Indian fantail pigeons. This led to a lifelong interest in pigeon breeding, and Fred spent many happy hours observing and studying the birds. He shared this interest with friends, and especially his brother, Tom.
Fred's love of nature was a gift he gave to his family and his neighborhood. A talented gardener, his part-time work at Sorenson's Floral gave him additional insight into both floral and vegetable gardening. Fred's yard was his passion. He enjoyed visiting and talking with neighbors and friends who often stopped and admired his yard, which was full of unusual flowers, trees, and shrubs. In 1969, the Hoerter yard was selected as the yard of the month by the Garden Club.
Fred is survived by Joan, his wife of 63 years; his four sons: Darrell, Phoenix, AZ; Duane (Paula), Plover; Douglas, Hamilton, OH; and Dirk (Susan) Kenosha; nine grandchildren: Christopher (Erin) Hoerter; and Michael and Jenna Hoerter; Sidney and Ben Hoerter; Jared (Hannah) and Ryan Hoerter; and Katie (Max) and Kyle (Tracy); and four great-grandchildren: Mason Hoerter, Scarlett Heck, Tucker Trzebiatowski, and Everly Clark.
Fred is also survived by his brothers: Robert, Rhody, and Tom (Neva); and sister Evie Pieczynski; and sisters-in-law Kathy Pepowski, Sandra (Paul) Lange, and Sharon (Mike) Lilla; and brother-in-law, Allen Omernick; and many nieces, nephews, and godchildren.
Fred was preceded in death by his parents, George and Grace Hoerter; sisters-in-law: Juanita Heck, Kaye Hoerter, Judy Hoerter, and Charlene Omernick; and brothers-in-law: Joe Pieczynski, Wally Omernick, and Dale Omernick.
Visitation will be Saturday, March 6, from 9:30-11:30 a.m. at the Plover Shuda Funeral Home, 2400 Plover Rd. in Plover. Social distance and masks are required.
A Mass of Christian Burial will be held at 12 noon on Saturday, March 6, at St. Bronislava Church in Plover, with Father Brandon A. Guenther presiding. There will be no visitation at the church. Social distance and masks will be required. The service will also be available online. A private burial service with
Military honors will be held in the spring at Guardian Angel Cemetery.
In lieu of flowers, donations may be made to the family toward a future project at Plover Memorial Ballpark in Fred's honor.
The family wishes to thank the entire staff at Whispering Pines for their kindness and care the past four years, as well as Heartland Hospice for their exceptional care and comfort during Fred's final days.
Online condolences may be sent by visiting www.shudafuneral.com.