Frank E. "Bud" Boettcher, 81
Frank E. "Bud" Boettcher, age 81, died at the Aspirus Wausau Hospital on September 23, 2019.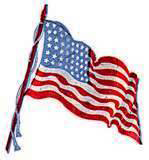 A funeral service will be held at 11 a.m. Saturday, October 12, 2019, at St. Paul Lutheran Church with Rev. Steve Hulke officiating. Visitation will be held from 4-8 p.m. on Friday, October 11, 2019, at Boston Funeral Home and on Saturday from 10 a.m. until time of service at the church. Memorials may be made to St. Paul Lutheran Church.
Frank was born August 10, 1938, to Frank and Nila (Grant) Boettcher in Stevens Point. He attended the River Valley. Frank graduated from P.J. Jacobs High School in 1956.
Frank served in the Army National Guard with Btry B, 1st Howitzer Bn 120th Artillery under the HQ 6th U.S. Army 32nd Infantry Division.
He married Marilyn Mlsna on September 12, 1964, at St. Paul Lutheran Church.
Frank worked for Northwest Liquor, Consolidated Papers, Lipman Gas, and the Village of Whiting.
Frank enjoyed farming and working on antique farm equipment with his grandsons. He also enjoyed watching his grandchildren compete in sporting events and especially watching and following their rodeo careers throughout the years. You could always find him running the chute in the practice pen.
He was a member of many organizations including Glacier Ridge Antique Tractor Club, Rosholt Threshermen's Club, Rudolph Old Tractor Club, Amherst Boots and Saddles, and The Wisconsin River Lions Club.
Frank loved taking trips across North America to hunt and fish with his friends.
Survivors include son, Dale (Gina) Boettcher of Custer; daughter, Beca (Donald) Nix of Custer; grandchildren, Brittany (Cody) Rose, Zackary (Kimmy), Daniel, Matthew, and Bailey; great-granddaughter, River Rose; sisters, Elsie Callows, Rosetta (Earl) Ziegler, Elizabeth Weiss, and Joyce (Jere) Kester; and special friend Deb Hall.
He is preceded in death by his wife, Marilyn; brothers, Claude Waltenberg, and Malven Boettcher.
Online condolences may be made at www.bostonfuneralhome.net.