Eugene "Gene" F. Konkol, 88
Eugene "Gene" F. Konkol, 88 of Plover, died Friday, September 9, 2022, at Whispering Pines Assisted Living surrounded by his loving family.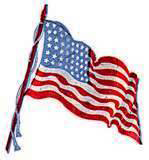 Gene was born on May 19, 1934, in Stevens Point. He was the son of the late Felix and Grace (Somers) Konkol. He grew up in the Fancher area and attended local schools.
Gene entered the service on February 6, 1957. He served in the United States Army and was honorably discharged on February 5, 1959.
His marriage to the love of his life Donna Ostrander took place on October 27, 1956, at St. Stanislaus Catholic Church. His wife Donna died on August 20, 2018.
After serving in the Army, Gene worked for a short time with Briggs & Stratton in Milwaukee and Consolidated Papers in Plover. While working at the paper mill, Gene also started working for Willie Adams Trucking & Excavation. After many years working closely with Willie as his right-hand man, he purchased the business and started his own "Best Trucking & Excavation Co." He owned and operated the company from the early 1990s to his retirement in 1999.
Gene was well known for his hard work and dedication and for helping others while running his business. He would go out of his way to get the job done no matter what, often going above and beyond what was needed. Many will remember Gene as the one who dug their basement. He also did snowplow in the winter months.
He enjoyed NASCAR racing and watching the Green Bay Packers. He also took great pride in his lawn and was meticulous in grooming it. He had many wonderful times with his beloved 'bride' traveling to Las Vegas and nearby casinos. Gene was extremely dedicated to his hard work, but his love for his family was like no other. Some of his most special times were spending time with his grandchildren.
Gene was very devoted to his faith and attended church regularly when he was in better health. He was also committed to service and volunteered his time often to many church breakfasts. He was a member of the Knights of Columbus.
Survivors include his children, William (Linda) Konkol, Ronald (Kathy) Konkol, Lori Konkol (John), Sharon (Don) Lloyd, and Brenda (Ron) Sobczak. His eleven grandchildren, Marilee, April, Ashley, Lindsey, Kristopher, Nicole, Tyler, Torrey, Kendra, Dylan, and Olivia. Eleven great-grandchildren, Alex, Riley, Datavion, Avery, Silas, Lukas, Deena, Cole, Sawyer, Jaxton, and Kinsley.
Also survived by his brothers, Ray (Germaine) Konkol, Cliff (Judy) Konkol, and David Konkol. Sister, Irene (Bob) Milanowski.
He was preceded in death by his brother Bob, an infant great-grandchild, Daxxon, and a daughter-in-law, Diane Konkol.
The family would like to extend a heartfelt thank you to Karen Trzebiatowski and the staff at Whispering Pines and Promedica Hospice Services for their loving care given to our father.
A Mass of Christian Burial for Gene will be held on Wednesday, September 14, 2022, at 11 a.m. at St. Bronislava Catholic Church, 3200 Plover Rd., Plover. Very Reverend Ed Shuttleworth will officiate. Burial with full military honors will follow in the parish cemetery. Visitation is on Wednesday from 9:30 a.m. until the time of service at the church.
Pisarski Community Funeral Home of Plover is honored to be serving the family. For online condolences please visit www.pisarskifuneralhome.com