Ernest "Ernie" Liebe, age 90, of the Town of Sharon, passed away peacefully at his home on Monday morning November 25, 2019.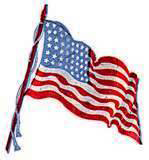 Per his wishes, there will not be any visitation or services. Shuda Funeral Services is assisting the family.
Ernie was born September 19, 1929, in Stevens Point, the son of Joseph and Bridget (Betker) Liebe. Ernie married Jeanette "Jenny" Radomski on June 29, 1952, at St. Stanislaus Catholic Church. He served in the United States Army from May 22, 1951, to May 15, 1952, and served his country as a PFC in Japan.
Upon his honorable discharge, Ernie and Jenny settled in Stevens Point.
In 1967 the family moved to the family farm in the Town of Sharon. Ernie began working at Lullabye as a plywood chipper and he also worked at the family stone quarry. He then worked for the UWSP for 27 years, retiring in 1994.
Ernie enjoyed riding his four-wheeler through the woods, visiting neighbors along the way. He also enjoyed cutting down trees, picking mushrooms and blackberries and listening to polkas. He especially looked forward to going to the Northstar Casino to meet old friends and make new ones.
Ernie is survived by his daughter. Donna (Dick) Hawley, Custer; grandson Aaron "AJ" (Sara) Hawley, Custer; great-grandsons, Ethan and Tyler; four sisters, Belvina (John) Pioro, Higden, Ariz.; Virginia McCarthy, Stevens Point; Maryann Webie, Stevens Point; Evelyn (Gene) Lepinski, Fla.
He was preceded in death by his parents; his wife Jenny in 2012; his twin brother Ervin; brothers, Raymond, Chester, Myron, Adam, Leonard, and Lavern; and four sisters, Eleanore Walenski, Esther Gollon, Gladys Slack and Sophie Liebe.
Online condolences may be sent by visiting www.shudafuneral.com.