Edward Paul Czaplewski, III
Edward Paul Czaplewski III, 70, passed away unexpectedly at home on February 21, 2020.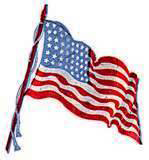 He was the son of the late Edward P. Czaplewski Jr. and Bernice A. Simonis. He was born in Stevens Point on July 8, 1950, at St. Michael's Hospital as a twin to his sister, Kathy. He attended local grade schools and graduated high school from Columbus High School in 1969.
He was drafted into the United States Army in 1970 where he served honorably in the Vietnam War. He worked the front lines as a kitchen supervisor and was honorably discharged as a specialist 4th class in 1971.
His marriage to Karen Klish took place on October 16, 1976, at St. Joseph's Catholic Church and they had a daughter Trisha Czaplewski and a son Chad Czaplewski. The couple later divorced.
Ed worked in Stevens Point at Consolidated Papers/Stora Enso as a millwright. Some of his favorite past times were spent with his family and friends. He enjoyed golfing, gardening, drawing, and fishing. Ed was one of a kind, one who welcomed everyone with open arms, a humorous storyteller, and would never let you leave hungry due to his passion for cooking. The gardens he landscaped will be cherished by all who view them. He battled tonsillar cancer over the last year and finally was cancer-free as of February 12th, 2021, a great achievement.
Edward is survived by his loving children, Trisha Czaplewski of Plover and Chad Czaplewski of Plover; siblings Ann Ray of Plover; Kathy Rohn of Plover; Gary (Fran) Czaplewski of Stevens Point; Paul Czaplewski of Plover, Nancy (Joe) Peterson of Fenton, Del., Julie (Scott) Zabawa of Plover; and many nieces, nephews, and cousins.
He was preceded in death by his parents, uncles, and aunts, two brother-in-laws Victor Rohn and Darrin Ray, and the mother of his children Karen Klish.
Special thanks to Dr. Islam, Dr. Davis, Dr.Thealman, Rebecca Schmid, and everyone in the oncology department at Ascension St. Michaels who assisted in his cancer treatment.
Visitation will take place on Saturday, February 27, 2021, from 11 a.m. to 2 p.m. at the Shuda Funeral Home in Stevens Point, with services by Rev. Jeffrey Hennes at 2 p.m. Burial will follow in Guardian Angel Cemetery with Military Honors, followed by a celebration of life for Edward Czaplewski.
Online condolences may be sent by visiting www.shudafuneral.com.