With his wife and granddaughter, Brooke, by his side, Edward J. Martinsen, age 77, of Stevens Point, Wis. passed away on Nov. 24, 2021, at the House of the Dove in Marshfield, Wis., after a long battle with Alzheimer's Disease.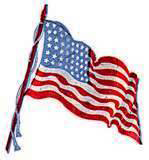 Edward was born in Merrill, Wis. on Nov. 4, 1944, the son of the late Edward M. and Margaret E. (Robbert) Martinsen. On August 20, 1966, he married Kathleen Gatterman in Merrill. They recently celebrated their 55th wedding anniversary.
Ed graduated from Merrill Senior High School in 1962 and then attended the Lincoln County Teacher's College where he graduated in 1964. During these years he was employed as an ambulance driver and funeral assistant at the Schram Funeral Home. After moving to Stevens Point in 1966, he served in the Army National Guard, 632nd Armor Division from 1966-1972. In August 1967, his unit was called into active duty to assist with the riots in Milwaukee.
During this era, he began his career with the Coca-Cola Bottling Co. in Plover, where he worked as a salesman, assistant manager, and manager for 23 years. He was later employed in sales by Bonded Spirits and Johnson Distributing. One of his favorite jobs occurred during his semi-retirement when he was a school bus driver for students with special needs for the Stevens Point School District. He enjoyed the relationships he formed with the students.
Ed was a devoted husband, father, and beloved grandfather. He was always there to encourage his wife to pursue her career while keeping the home fires burning. Some of his fondest memories while his children were growing included introducing his son to hockey and golf and fostering his daughter's rambunctious side. For over 30 years, he annually attended the White Lake Classic where he golfed and enjoyed the friendships he built. In addition, his hobbies included: bowling, gardening, woodworking, cooking, baking, and traveling. He and Kathy were fortunate to have traveled to 12 countries and 38 states during their 55 years together. He loved to tease and was known for his antics, his warm and infectious smile, his belly laugh, his jokes, and his pranks.
His grandchildren were his pride and joy. He loved spending time with them whether it was baking cookies, building snowmen, or engaging in other shenanigans. He was always there to cheer them on and support them in their sporting events and other activities. As he did with Ben, he was the driving force behind both of his grandson's love of hockey and golf. He was an avid hockey fan and Pointer Hockey season ticket holder for over 30 years.
Edward is survived by his wife, Kathleen; son, Benjamin (Jen) Martinsen and their son, Aiden Martinsen; daughter, Elizabeth (Brian) Hiess and their children Brett Hiess, Brooke Hiess, and Jessica (Jason) Mack and their daughter, Stella Mack. He is also survived by a brother, David Martinsen. He was preceded in death by his parents and his sister, Margaret F. Martinsen.
Funeral Services for Ed will be held at 11 a.m. on Friday, December 3, 2021, at Trinity Lutheran Church in Stevens Point. Pastor Clay Schmit will officiate.
Friends and family will gather to share memories from 4-7 p.m. on Thursday, December 2, 2021, at Shuda Funeral Chapel, 3200 Stanley St. in Stevens Point. Visitation will also be held on Friday from 10 a.m. until the time of services at church. Burial will be held at Merrill Memorial Park Cemetery.
Due to COVID concerns, masks are required at the visitation and memorial service.
The family wishes to extend special thanks to the many caregivers who have assisted with his care and especially to the wonderful and caring staff at Compassus House of the Dove in Marshfield where he has resided for the past year.
Online condolences may be sent by visiting www.shudafuneral.com.