Donald J. Malek, age 87, of Rosholt, passed away peacefully on January 26, 2021. Don was born on March 29, 1933, son of Joseph Malek Sr. & Martha Malek.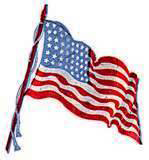 His early years on the family farm in Rosholt helped nurture his love of crop farming. He proudly served in the U.S. Army, stationed in Granite City, Ill. (Greater Metropolitan St. Louis) for several years. In 1958, he married the love of his life, Arlene. He also had a short career with Marathon Electric in Wausau, before starting to develop his own potato farm in the Rosholt area.
With the help of his brother, Joseph Malek Jr., his supportive wife, and various relatives and employees, he and his brother Joseph established Malek Farms Inc. Donald was known as a reputable potato and small grain/certified seed grower in Central Wisconsin. He had a strong work ethic and was always deeply involved in the potato industry.
He served as a Director for the Wisconsin Potato & Vegetable Growers Association. He also attended numerous National Potato Council Conventions. During retirement, he assisted his son Chris with his organic potato and vegetable business.
Donald was also involved with the community. In 1990 he, along with Craig Anderson, and many others in the area, founded the Rosholt Area Threshermen, Inc., and assisted in holding Thresherees at the village park. He was significantly involved with the United Way, a member of the American Legion, the Elks Club, and the Men's Rosary Society at St. Adalbert's church.
Don also made time for fun. In his early years, he participated in bowling leagues with his wife and friends. He also was an avid fisherman, a big Packer fan, as well as a Brewers and St. Louis Cardinals fan.
He enjoyed traveling around the country, taking his family on road trip vacations. Don and Arlene took many trips during retirement and especially enjoyed skiing out West and trips to Branson, MO. They also were very big fans of Polka dancing and won several awards for their graceful, smooth style.
He really loved his Polka music. He also loved sweets. If ice cream or chocolates nearby, he could not resist.
He is lovingly preceded in death by his parents Joseph Sr. and Martha Malek, his sister, Irene Wanserski, his brother-in-law, Danny Wanserski, and his sister-in-law, Rosanna Malek (wife of Dick Malek).
Donald is survived by his beloved wife of 62 years, Arlene, his children, and their spouses: Carmel and Timothy Duffy, Green Bay, Charmaine, and Kevin Check, Shantytown, Cheryl and John Lawyer, Panama City Beach, Fla., Chris and Lori Malek, Visalia, Cali., Colette Malek and Scott Steinke, Denver, Colo.; eight grandchildren: Caroline and Matthew Duffy, Brianna Check, Jordan, and Brandi Lawyer and her fiancée Mike Pawlowicz, Max, Sam, and Ellia Malek; brothers, Jerry and wife Mary Ann, Greendale, Dick, Alpharetta, Geo., Joseph Jr., and wife Linda, Stevens Point; and two godchildren: Gary Wanserski, Colorado Springs CO & Michele (Malek) Grandlich, Franklin.
The family wishes to express their thanks and gratitude to the staff at Edenbrook of Wisconsin Rapids and Aspirus Stevens Point for their kind and compassionate care of Donald.
A Mass of a Christian Burial for Donald will be held at 11 a.m. at St. Adalbert's Catholic Church, 3305 St. Adalbert's Rd., Rosholt, on Thursday, Feb. 4, 2021. Rev. Thomas Nirappel will officiate. Friends and family may gather to share memories from 10 a.m. until the time of services on Thursday at church.
Burial with full Military Honors will be held at the parish cemetery. Due to COVID-19 and for the safety of all, masks are required and short visits requested. Mass will be at 11. Masks are required due to limited capacity for social distancing. Due to limits, if planning to attend, you can contact a family member.
The Mass and Military Honors will also be available for viewing on Shuda Funeral Chapel's YouTube channel and website, soon after. The family also hopes to have a Celebration of Life for Don at a later date.
Online condolences may be sent and other information found by visiting www.shudafuneral.com In lieu of flowers, donations may be made for Masses at St. Adalbert's for Donald or donations to the United Way.