Conrad "Connie" "Mike" Shuda
Conrad "Connie" "Mike" Shuda of Stevens Point, passed away peacefully on September 3, 2018, surrounded by his family.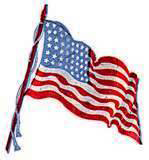 Connie was born on February 8, 1927, to Frank and Victoria (Petrick) Shuda (Schuday) in Stevens Point. He attended Stoney Ridge and St. Casimir's schools. At the age of 13, Connie began a carpenter apprenticeship with J.J. Borski. At the age of 17, he entered the U.S. Navy and served our country for two-and-a-half years.
Upon returning from the Navy, Connie worked as a carpenter for several housing contractors including J.J. Borski, Stanley Borski, and Frank Napiwocki, building homes in and around the Stevens Point area.
Around 1970, Connie began working as a millwright for Bakerite Baking Company in Plover. After Bakerite's closure, Connie continued maintaining the building for both Moore America and J. P. Mach
until his retirement in 1994. Upon retirement, Connie became a small engine repairman and spent his "free time" repairing countless lawnmowers, snow blowers, and rototillers. Through his business, he developed numerous lifelong friends/customers.
Connie married Ann Jurgella on October 28, 1950, at St. Stanislaus Catholic Church.
Connie is survived by his son Michael (Kathy) Shuda, daughters Jane (Chris) Giese, and Susan Shuda, all of Stevens Point, and his son Frank (Kori) Shuda of Lincolnton, NC. He is further survived by one brother, Ambrose "John" Shuda.
Connie is also survived by nine grandchildren and two great-grandchildren.
In addition to his wife Ann, Connie was preceded in death by his parents, his wife Ann in 2002, his
sisters Irene and Evelyn, and his brother Robert.
A Mass of Christian Burial for Connie will be at 11 a.m. at Holy Spirit Parish on Friday, Sept. 9, 2018. Friends may call from 9 a.m. until the time of service.
Burial will follow at Guardian Angel Cemetery. In lieu of flowers, the family would appreciate memorial donations to the Alzheimer's Association.
The family would like to thank the IMC Unit at Ascension Hospital and Heartland Hospice for their loving care of our father.
"What will be, will be". "It is what it is".
"Everywhere is good, but home is the best".
"Kochamy cie ojciec"
Online condolences may be sent by visiting www.shudafuneral.com.