Clarence W. "Paul" Laszinski, 96
Clarence W. "Paul" Laszinski, age 96, of Stevens Point, died on Sunday, September 11, 2022, at his home with his wife at his side, under the care of Aspirus Hospice.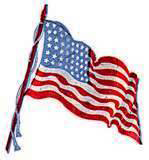 Clarence was born on July 9, 1926, in New London, a son of the late Bernard and Clara (Bembenek) Laszinski. At a young age, his family moved to Stevens Point where he graduated from P.J. Jacobs in 1944.
He was drafted into the U.S. Army in August of 1944 and served in the European Theater until his Honorable Discharge in the Summer of 1946. While in Europe, he was able to use his photography skills and documented the role of the Army in the waning months of World War II. His collection of more than 500 photos was donated, by Paul, to the Portage County Historical Society and is on display there.
Upon his return, he was united in marriage to Margaret "Marge" Kozinski in Milwaukee, and the couple recently celebrated their 70th wedding anniversary.
Paul was employed as an offset pressman at Fey Publishing in Wisconsin Rapids for 35+ years.
Paul was a member of St. Peter Church serving on various boards and committees. He and Margaret were very active with the picnic committee, setting up and preparing the various "Games of Chance" for many years. He was on the building and grounds committee for years.
For 50+ years, he was actively involved with the Scouting program, serving as cub master and then as scoutmaster for Scout Troup #290. He received numerous awards at all levels of the Scouting program. The Silver Beaver Award—a council-level, distinguished service award presented to an adult leader for their hard work, self-sacrifice, dedication, and many years of service. It is only given to those who do not seek it; the Vigil Honor—the highest honor that the Order of the Arrow can bestow upon its members for service to lodge, council, and Scouting; Wood Badge—the highest level of adult Scout leader training available; the St. George Emblem, which recognizes the recipient's outstanding contribution to the spiritual development of Catholic youth in the program of the Boy Scouts of America; and the Philmont Training Center, held in the Sangre de Cristo range of the Rocky Mountains in northeastern New Mexico. He did two separate weeklong trips for training in numerous areas on how to develop and effectively use a council/district outdoor ethics and conservation committee/team. He had also led several journeys to the National Scout Jamborees at Moraine State Park, Pennsylvania, and Farragut State Park, Coeur de Laine, ID. Paul was also instrumental in establishing a Hmong youth Boy Scout Troup in the Samoset Council.
Paul was also a lifetime member of VFW Post 568, a poll worker for many years, and in his free time, enjoyed gardening. Spending time with his family was his greatest joy.
Clarence is survived by his wife, Margaret of Stevens Point; son, Steven (Leigh Ann) Laszinski of Stevens Point; grandchildren, Garth Laszinski of Sheboygan, Tyler Laszinski of Stevens Point, and Laura Ann (Fiancé, Junior Tevaga) Laszinski of Maui, Hawaii; great-grandchildren, Evan and Ryan; along with numerous other relatives and friends.
Paul was preceded in death by, his two brothers, Edward Laszinski and Alfred B. "Oppie" Laszinski; and one sister, Bernadine (George) Johnson.
A Mass of Christian Burial will be held at St. Peter Catholic Church, 800 Fourth Ave. in Stevens Point on Friday, Sept. 16, 2022, at 10:30 a.m., with Rev. Arul Joseph Visuvasam presiding. Burial with Military Honors will follow at Guardian Angel Cemetery.
Family and friends are invited to a Visitation in the St. Faustina Room of St. Peter Church on Friday from 9:30 a.m. until the time of the Mass.
The Pisarski Funeral Homes are honored to be serving the family. Online condolences may be sent to www.pisarskifuneralhome.com.