Casimir "Casey" Yenter, 91
Casimir "Casey" Yenter, age 91, of the Town of Hull, passed away Friday, October 1, 2021, at his home.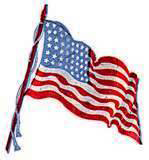 A Mass of Christian Burial for Casey will be held at 11 a.m. on Tuesday, October 5, 2021, at St. Mary Catholic Church – Torun. Burial will be in the parish cemetery, with full military honors. Friends and family will gather to share memories Monday night from 4-7 p.m. at the Shuda Funeral Home, 3200 Stanley St. A general rosary will be prayed at 6:30. Visitation will also be held from 10-10:45 a.m. on Tuesday morning at St. Mary's.
Casey was born March 29, 1930, in Rosholt, the son of John and Eva (Bushman) Yenter. Casey served his country in the United States Army during the Korean Conflict, from January 1952 until his honorable discharge in October of 1953. He returned to the area where he farmed and worked at Stevens Point Concrete. He later worked at Ore-Ida Foods until retirement. He loved being outdoors, especially his gardening. He enjoyed canning his produce and sharing it with others, especially tomatoes and cucumbers. You could always see him on the dance floor at the church picnics. He is a member of PLAV and went on the Never Forgotten Honor Flight in April 2014.
Casey is survived by his six children: Pat (Bob) Gagas, Judy Yenter, Roger (Debbie) Yenter, Alan (Lori) Yenter, Jason Yenter, Jeff Yenter. His special friend Henrietta Omernick. 12 grandchildren: Keith, Lisa, Kim, Justin, Jaron, Sarah, Dustin, Josh, Aaron, Brandon, Brianna, and Blake. he is also survived by 11 great-grandchildren. He was preceded in death by his parents, four sisters: Angeline Lepak, Rose Wiza, Ann Flees, and Esther Flees. One brother John Yenter Jr, an infant sister, and two infant brothers.
Online condolences may be sent by visiting www.shudafuneral.com.